2019 NLPA Conferencia
Miami, FL
October 17 - October 20
Memories and Events from #NLPA2018
The National Latinx Psychological Association (NLPA) is a national organization of mental health professionals, academics, researchers, and students whose objective is to generate and advance psychological knowledge and foster its effective application for the benefit of Latinxs.
NLPA's membership represents a rich diversity of national background, ethnicity, cultural origin, religious tradition, and political ideology. We work in a wide range of professional and academic settings.
Bienvenida Welcoming & Networking Reception
It is a great opportunity to reunite and make new long lasting professional connections and friendships.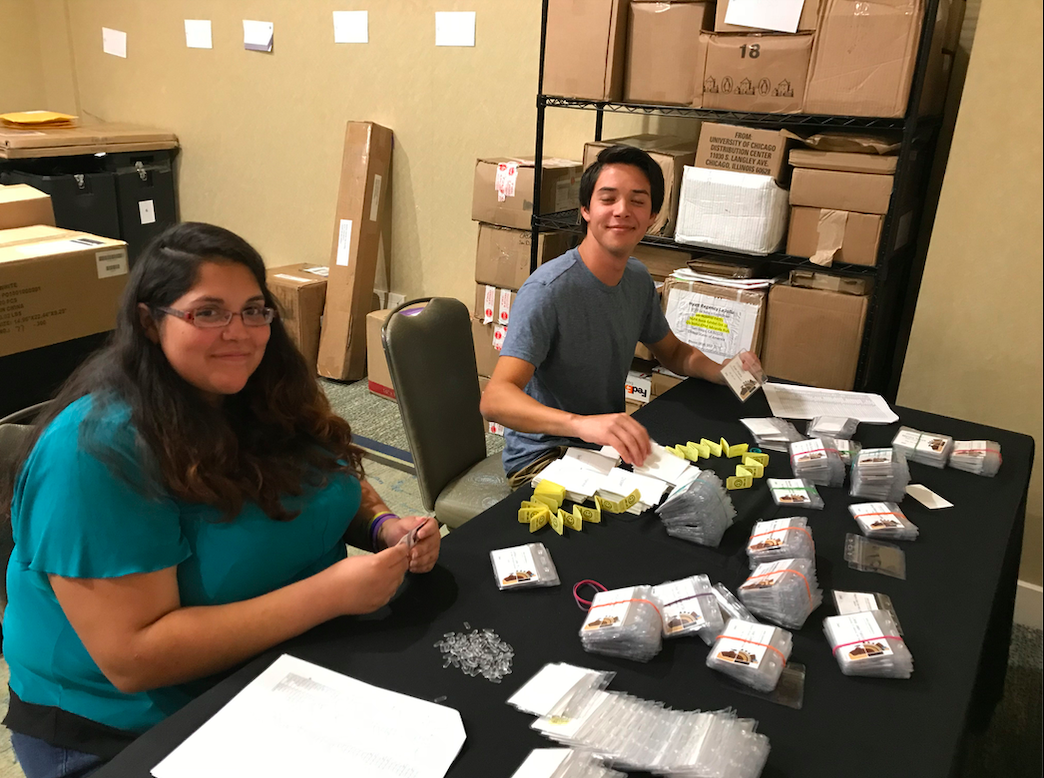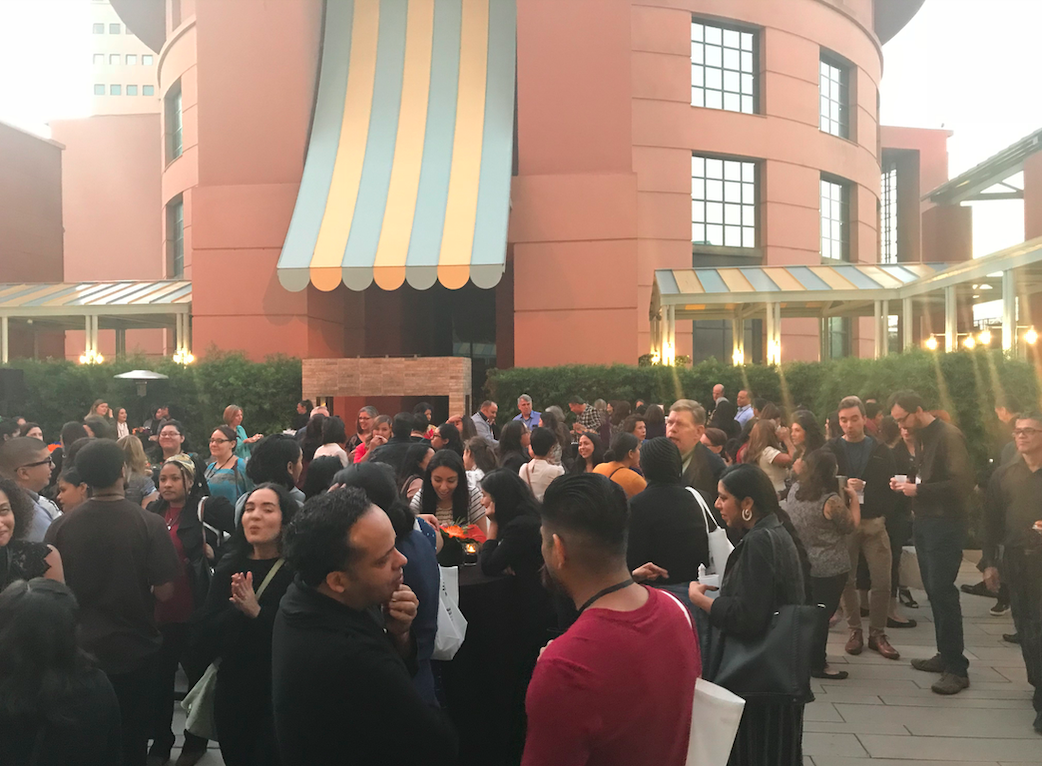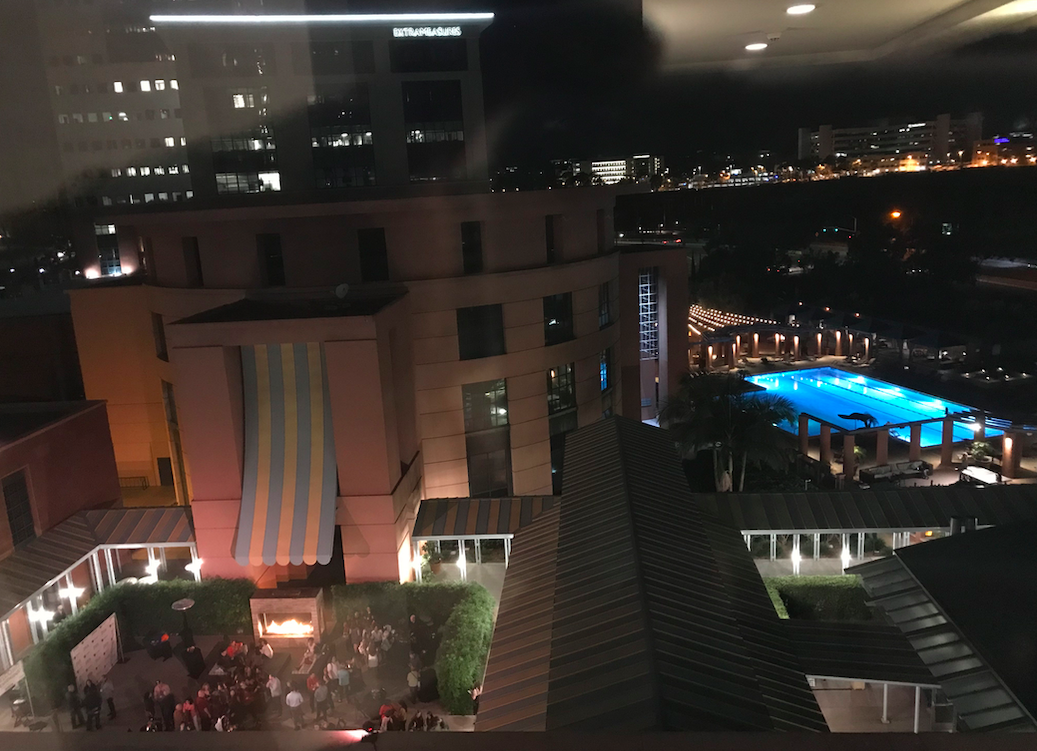 Cultural Event
This event offers attendees another opportunity to network and recognize the presence and contributions of Latina/o communities in the United States and celebrate our rich heritage and culture.
This year we were honored and excited to feature a conversation between artist Joey Terrill and poet Yosimar Reyes!
Noche de Gala: Awards, Dinner, & Dance Reception
Our largest and most anticipated event is our Noche de Gala. During this party attendees dined, celebrated accomplishments and danced until 1 a.m. in morning.
WHAT DO past ATTENDEES HAVE TO SAY?
"Por medio de su apoyo imenso NLPA a cambiado la vida de miles y nos empoderá a seguir unidos."
"NLPA has been the highlight of my year thus far - I got to meet my idol who said she will help me become even greater than her."
"I haven't even had time to process all the awesomeness from the three different panels that I participated in yesterday- I was blown away by Latinx faculty personal career stories...The cherry on top was presenting my own participatory action research with top notch colleagues. #NLPA16 #SoMuchGoodness."
MORE PICTURES FROM 2018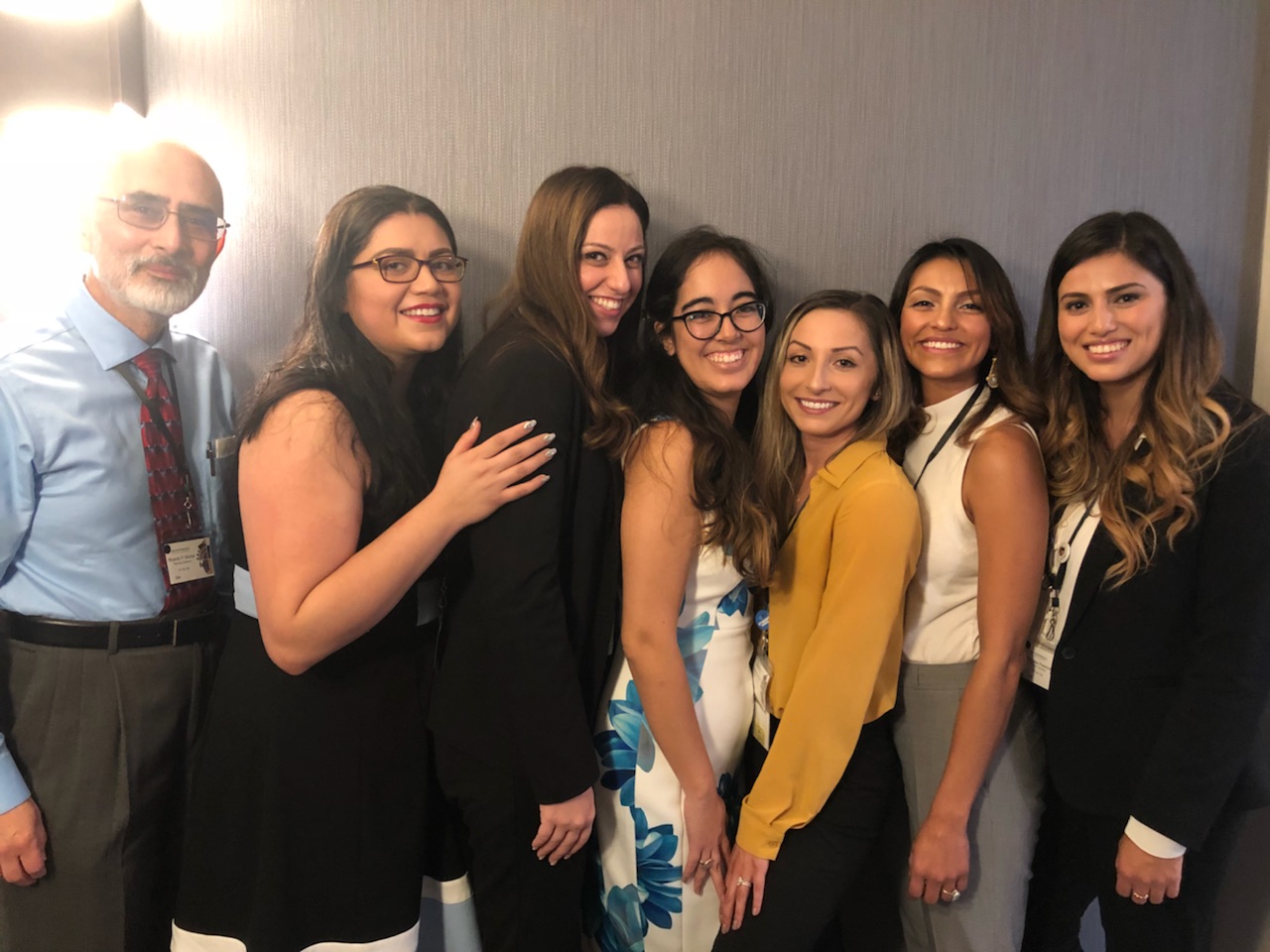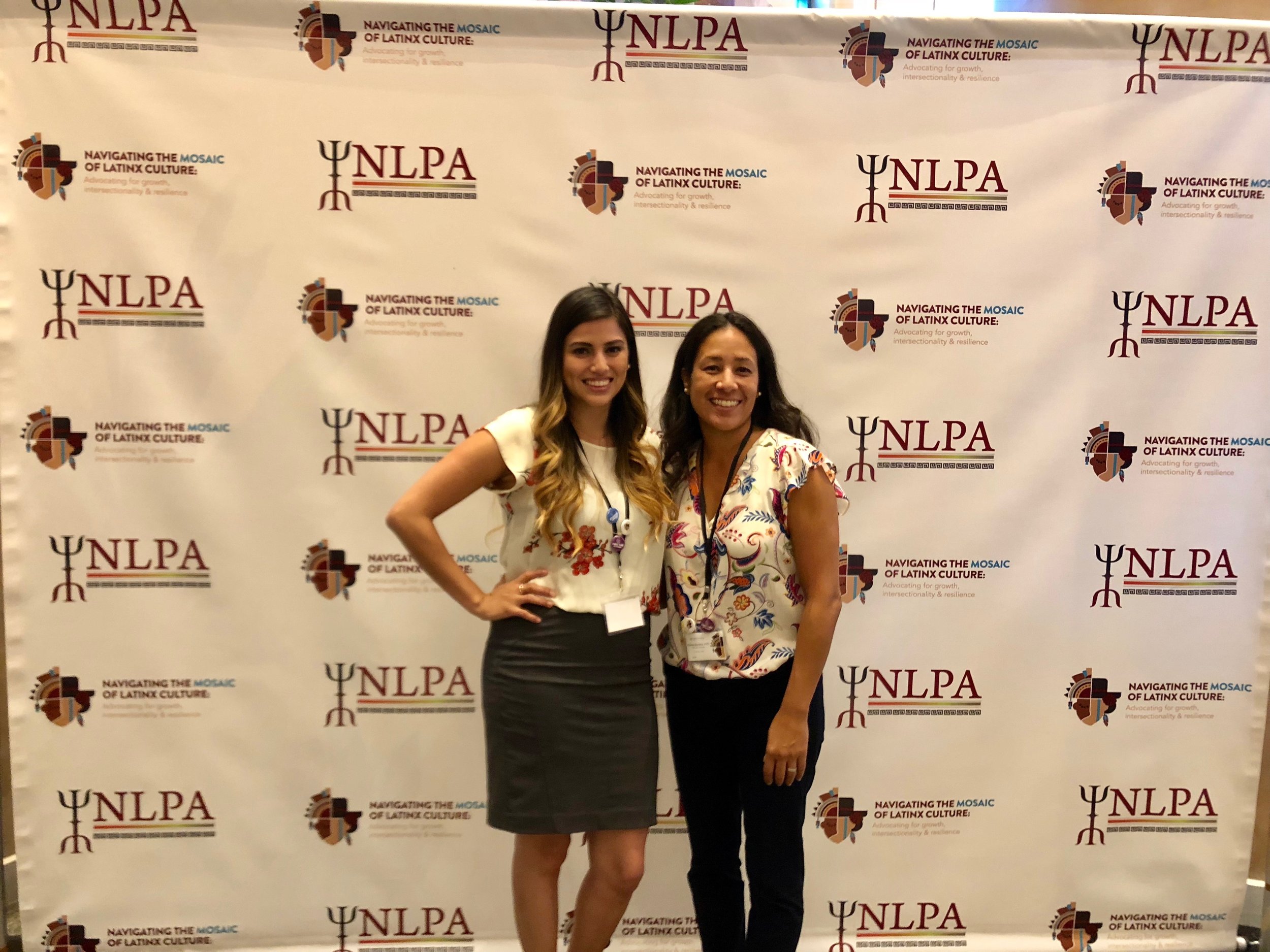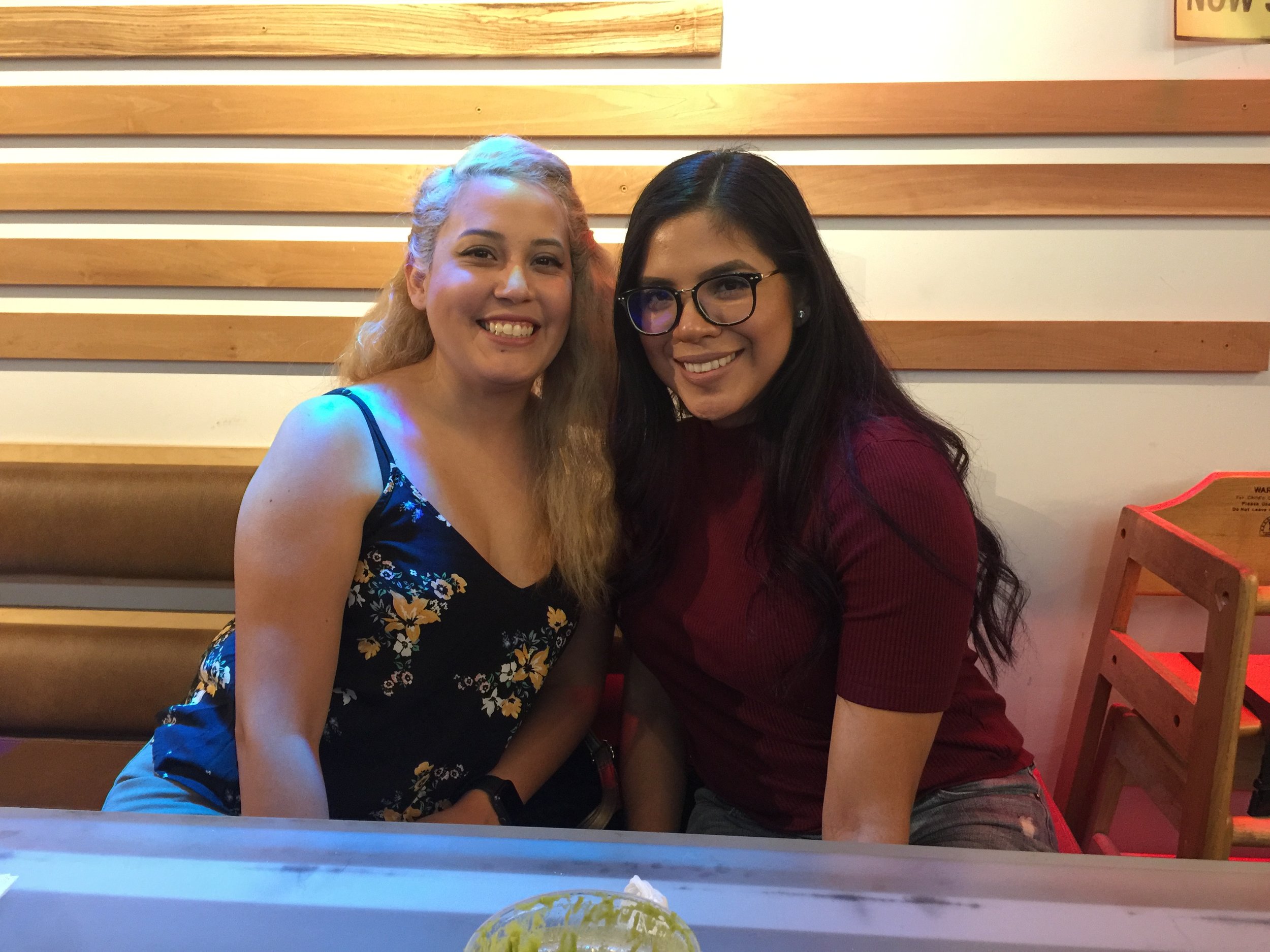 LOCATION
Miami Marriott Dadeland
9090 S Dadeland Blvd
Miami, FL 33156
DATES
Oct 17 - Oct 20, 2019
CONTACT
conference@nlpa.ws
CONFERENCE ORGANIZERS
Brian McNeill
2019 NLPA President president@nlpa.ws
Roberto L. Abreu
2019 Conference Chair conference@nlpa.ws
Cynthia Guzmán Dave Panana Owl Springs Consulting, LLC owlsprings@gmail.com
scientific committee Co-Chairs
Edil Torres-Rivera Kirsten A. Gonzalez
hospitality committeE & Local Arrangements Co-Chairs
Lydia Buki Etiony Aldarondo
sponsorship committee Co-Chairs
Ana Julia Bridges Oscar Rojas Perez
ce committee Co-Chairs
Cristalís Capielo Ingrid Atiles
awards committee Co-Chairs
Ed Delgado-Romero Stephanie Carrera
social media committeE Chair
Hector Adames
Volunteers Committee Co-Chairs
Zully Rivera-Ramos Taymy Caso
Hotel Registration & Transportation
MIAMI MARRIOTT DADELAND
Our 2019 Conferencia will take place at the Miami Marriott Dadeland. Located in the heart of South Miami, we are minutes away from Downtown Miami and South Beach. The hotel is steps away to Dadeland Mall, restaurants and activities.
*Rate available October 13 - 22, 2019 and must book by September 25, 2019
NEAR BY AIRPORTS
Miami International Airport - MIA - 10 Miles Away
Fort Lauderdale International Airport - FLL 35 Miles Away
transportation
Airplane Code/Discount
We have partnered with United Airlines to offer travel discounts to our event. Visit www.united.com/meetingtravel and enter ZGQ9186384 in the Offer Code box.
You may also call United Meeting Reservation Desk at 800-426-1122 Mon-Fri 8am – 10pm ET and Sat/Sun 8am – 6pm ET.
Booking fees are waived for Meeting reservations.
Please note that travel must be booked between 10/12/2019 – 10/24/2019 in order to receive the discount.
transportation from and to the airport
Super Shuttle
305-871-2000 or 1-800-258-3826
"Group Sales" Option
10% discount; Code: H7TUX
Miami MetroRail
305-468-5900
www8.miamidade.gov/global/transportation/metrorail.page
Hours of operation: 5:00AM to Midnight
$2.25 One Way

$5.65 All Day Pass
NOTE: There is a MetroRail station at the Miami Airport. The hotel where the conference is being hosted is connected to a MetroRail station. For a total of $4.50 you can go from the airport to the hotel and back.
Dr. Raúl quiñones-rosado
Keynote Address: Racism: The Persistent Challenge to the Well Being of Latinx People
Raúl Quiñones-Rosado, Founder & Principal of c-Integral, LLC, is a liberation psychologist, antiracism organizer, social justice educator and author. Since the 1980s, Dr. Quiñones-Rosado has been committed to personal and social change, work that has focused on social identity development, psychosocial liberation, multiracial antiracist community organizing, and cultural transformation for integral well-being (buen vivir). Currently, he teaches, trains and coaches racial justice workers, helping professionals and others across the US and Puerto Rico.
Dr. Quiñones-Rosado holds a doctoral degree in Psychology, specializing in integral and liberation psychologies. He also trained in psychosynthesis counseling and coaching.
His book, Consciousness-in-Action: Toward an Integral Psychology of Liberation & Transformation, is required reading in academic programs in psychology, counseling, social work, and social justice education in the US and Latin America. Also used by political activists, community organizers, anti-oppression trainers, integral practitioners and helping professionals, this work has been presented to audiences internationally. Hispanic or Latino? The Struggle for Identity in a Race-Based Society, Latinos and Multiracial Americans and other writings on Latino identity, race policy, social identity development, and liberation psychology by Dr. Quiñones-Rosado appear in academic, political, spiritual, and professional publications.
Dr. amado padilla
Keynote Address: Celebrating the History of Latinx Psychology and the 40th Anniversary of the Arrowhead Conference
Amado M. Padilla received his Ph.D. in experimental psychology from the University of New Mexico. He is Professor and Chair of Developmental and Psychological Sciences in the Graduate School of Education at Stanford University. He has taught at UCLA, UC Santa Barbara, and Pontifica Universidad Catolica del Peru, Lima. He holds Fellow status in the American Psychological Association and the American Education Research Association. Professor Padilla has published more than 200 papers/chapters on numerous topics including: psychological assessment, ethnic identity, acculturation, bilingualism/biculturalism, second language learning, and educational resiliency among Latinx adolescents. He is the founding editor of the Hispanic Journal of Behavioral Sciences.
CE Program Information for 2019
Community Engagement & Service
Men and Women United in Justice, Education, and Reform (MUJER)
Survivors Pathway Organization
Call for Abstracts & Nominations are now open!
Abstracts
Submission deadline EXTENDED until May 13, 2019 @11:59PM
All presenting authors must register for the conference and pay their applicable registration fees by June 1, 2019.
Awards
This is the call for nominations for the 2019 NLPA Awards to be given at the 2019 NLPA Conference taking place October 17 to 20, 2019 in Miami, Florida at the Miami Marriott Dadeland.
Submission deadline is May 3, 2019
2019 Sponsors
DIAMOND SPONSORS
General Sessions & Keynote
Student Scholarship Application
We are looking for student volunteers!
If you are interested in volunteering at the 2019 NLPA conference, please register online using the following directions:
1- Go to https://convention2.allacademic.com/one/nlpa/nlpa19/
2- If you already have an account:
A- Log-in with your log-in and password
B- Click on "Volunteer" (lower left section of the page)
C- Fill-out form and Click "Accept and Continue"
D- You will see 6 possibilities for volunteering. Click on as many as you would like to be considered for.
3- If you do NOT have an account:
A- Click "Create a New Account"
B- Fill-out form
C- Click "Accept and Continue"
D- Click on "Volunteer"
E- Fill-out form and Click "Accept and Continue"
F- You will see 6 possibilities for volunteering. Click on as many as you would like to be considered for.
Questions? Email Dr. Zully Rivera-Ramos at zriverara@gmail.com and Taymy Caso at tjc454@nyu.edu for more information.
Your name will be added to the list of potential volunteers. The number of volunteer positions are limited, so signing up to be a volunteer is not a guarantee that you will be selected. Volunteers will be selected on a "first come first served" basis and preference will be given to NLPA Student Members.
Student volunteers will receive a 25% registration refund at the end of the conference in exchange for 4 hours of service throughout the conference.
Other options for saving on conference expenses? Take advantage of the Early Conference Registration or save by sharing a hotel room.
NOTE: Students are not eligible to be Student Travel Award recipients and Student Volunteers.
2019 Presentation Template
download this year's powerpoint template