Life coaching is a profession that involves helping individuals to achieve their goals and overcome challenges in their personal and professional lives.
Life coaches work with clients to identify their strengths, values, and goals, and to develop action plans for achieving those goals. They provide support, encouragement, and accountability to help their clients stay motivated and on track.
Life coaches may work with clients on a wide range of issues, including career advancement, relationship improvement, personal growth, and self-improvement.
They may also help clients with goal setting, time management, decision-making, and problem-solving.
There are many different approaches to life coaching, and different coaches may have their own unique styles and methods. Some coaches may use techniques from psychology or other fields, while others may rely on their own experiences and expertise.
Life coaching can be a rewarding career for individuals who are passionate about helping others achieve their goals and improve their lives.
It can be particularly appealing to those who enjoy working with people, have strong communication skills, and are able to inspire and motivate others.
There are many different ways to become a life coach, and one of the most popular is through a life coach program or course.
These courses offer a structured curriculum that covers the fundamental principles of life coaching, as well as practical tools and techniques for working with clients.
Best Life Coach Courses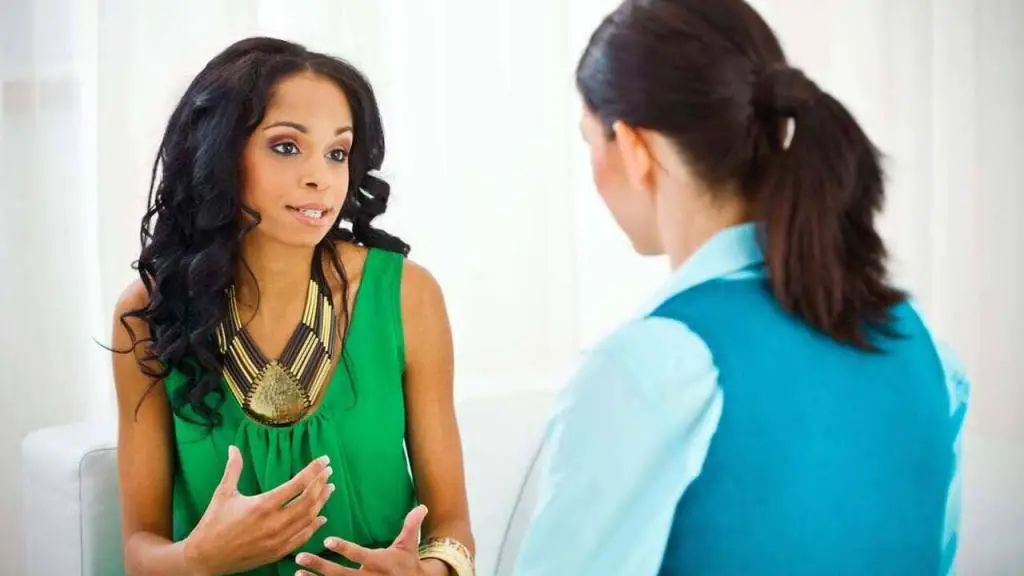 Here are 8 of the best life coach courses:
1.   The Coaches Training Institute (CTI)
The Coaches Training Institute (CTI) offers a comprehensive life coach training course that is accredited by the International Coach Federation (ICF). This course has certified over 10,000 coaches from 45 countries.
Training is conducted for five hours over 22 weeks and includes 12 group mentoring sessions, 10 "coach the coach" sessions, weekly tele-sessions lasting 60 to 90 minutes, a virtual classroom, and a private forum.
The CTA life coach certification program is suitable for a range of individuals, including those looking to start a career in coaching, current coaches seeking to improve their skills, and those interested in using coaching as a personal development tool.
The program offers free introductory workshops every week, providing the opportunity to ask questions and participate in a live coaching session with a mentor coach.
The program is conducted entirely online and costs $3,747, with a monthly payment plan available. It may be particularly convenient for students who live far from in-person training locations.
2.   The Institute for Professional Excellence in Coaching
The Institute of Professional Excellence in Coaching (iPEC) offers a life coaching certification course accredited by the International Coaching Federation.
This course includes a three-day seminar, a workshop series, and 320 hours of online coaching education, leading to the Certified Professional Coach (CPC) credential.
The course is delivered through webinars, e-workbooks, and self-study materials, as well as three days of live classes. Upon completion, students have the option to specialize in areas such as sports performance, health and wellness, business leadership, and couples coaching.
After completing the iPEC life coaching course, you have the option to pursue additional specializations in areas like sports performance, health and wellness, business leadership, and couples coaching.
One advantage of the iPEC life coaching course is that it offers multiple certifications in one program. In addition to the CPC credential, students can also earn two other certifications to differentiate themselves in the coaching field.
However, the program requires a significant time commitment, with 320 hours of online education and a three-day live seminar, which may be difficult for some students to fit into their schedules.
The course is also entirely online, except for the live seminar, which may not be suitable for those who prefer in-person instruction.
The cost of the iPEC course is around $11,000, which is relatively expensive compared to other coaching certification programs. The program fee includes access to course materials, the live seminar, and the workshop series.
3.   The Life Coach School
The Life Coach School offers a life coach certification program that is designed to teach students the core competencies of life coaching, as well as practical tools and techniques for working with clients.
The program is delivered entirely online and includes coaching practice and supervision. Upon completion of the program, students are eligible to become Certified Life Coach (CLC) through the Life Coach School.
The program is designed to be flexible and can be completed at a pace that fits the student's schedule.
The Life Coach School also offers a Master Coach Training program.
The Life Coach School's Master Coach Training program is a rigorous, individualized six-month program built to help you break your limiting beliefs about coaching, unlock your own coaching voice, and make your next big moves in the industry.
You'll be guided by experienced coaches and mentors, who will help you build a bigger business, make more money, and help more people, while also addressing any self-sabotaging patterns that may be holding you back.
With their help, you'll finally be able to get out of your own way and take your coaching business to the next level.
This course equips you with the essential skills to become an effective and confident life coach. With the training, you'll learn how to coach clients on any issue and navigate the complexities of their minds.
You'll be able to take the lead in a session while still respecting the client's autonomy. Additionally, you'll acquire the ability to recognize your own mind and course-correct in real time.
Finally, you'll be able to create a unique voice and brand for yourself as a life coach and teacher, which will build your credibility as an authority in the field. With the Master Coach Training program, you will be empowered to make a difference in people's lives.
4.   The Coach U Core Essentials program
The Coach U Core Essentials program is a virtual, live online course that only requires 77 hours of coaching education to complete.
It is a condensed program that focuses on the essential skills and knowledge needed to be a successful life coach, including the ICF Core Coaching Competencies, the scope of practice, and ethics standards for life coaches.
The CoachU Core Essentials program also offers a face-to-face, a 6-day intensive option called the Core Essentials Fast Track Program (CEFTP) for those who want a more personal training experience.
After completing their basic training, students can choose to enroll in CoachU's Advanced Coaching Program (ACP) Telecourse, which provides an additional 77 hours of advanced skills training.
This is a good option for coaches who feel ready to start their own practice after completing the CEP but want to gain more specialized knowledge or business skills before launching their business.
5.   The International Association of Coaching (IAC)
The IAC offers a certified coaching and master coaching program. It endorses the belief that becoming a coach is a transformative process and therefore honors prior training, education, and life experiences.
IAC goes a step further by measuring mastery of coaching skills through demonstration of skill. This allows for a deeper connection to the client, as well as more effective results.
IAC-certified coaches and master coaches have access to a global community of professional coaches. Becoming a coach with the IAC means being recognized as a masterful coach.
It also grants access to a variety of resources and professional development opportunities that will help to enhance your coaching skills and ensure success in your practice.
The IAC takes quality assurance very seriously. Unlike many other coaching certifications, the IAC does not set a minimum number of training hours or require logging of coaching hours.
Additionally, they do not specify that individuals must receive training from a particular program, nor do they value one style of coaching over another.
To ensure high-quality coaching, the IAC certifies coaches based on their willingness to continue their learning and growth in coaching mastery by submitting a Masteries Professional Development Plan.
Furthermore, coaches must demonstrate their knowledge and awareness of The Coaching Masteries® and the IAC legal and ethical standards of coaching through an online exam.
Finally, coaches must demonstrate their ability to incorporate The Coaching Masteries into their work with clients through an evaluation of two thirty-to-forty-five-minute recorded coaching sessions.
For those seeking IAC-Master Coach™ certification, they must submit two recordings, while those seeking IAC-Certified Coach™ certification must submit one recording. Through these stringent measures, the IAC® is able to guarantee the highest quality of coaching.
6.   The Center for Coaching Certification (CCC)
The Center for Coaching Certification (CCC) is a place for coach training, certification, mentor coaching, and coaching program support. It is accredited by the International Coaching Federation (ICF).
CCC offers life coach certification courses that are designed to teach students the core competencies of life coaching, as well as practical tools and techniques for working with clients.
To become a member of the International Coaching Federation (ICF), the gold standard for coaches, individuals must complete 60 hours of training.
The ICF also offers three levels of credentialing: the Associate Certified Coach (ACC), Professional Certified Coach (PCC), and Master Certified Coach (MCC).
Earning membership with the ICF is similar to obtaining an associate's degree while earning the ACC credential is similar to earning a bachelor's degree and the PCC credential is similar to earning a master's degree.
CCC also offers customized training options for organizations, including a Coaching Skills for Leaders program, initial certification, and complete credentialing programs.
These options can be tailored to meet the organization's specific objectives, budget, and timeline.
7.   The Animas Centre for Coaching
The Animas Centre for Coaching is an international school that offers accredited life coach training and coaching courses.
The courses focus on transformative theory, combining philosophical and psychological approaches to enable students to help their clients reflect on their assumptions, beliefs, patterns, and ways of being.
The goal of the training is to help coaches facilitate deeper levels of change in their clients.
The Animas Centre for Coaching's executive and life coaching course is accredited by three professional coaching associations: the International Coaching Federation (ICF), the Association for Coaching, and the European Mentoring and Coaching Council (EMCC).
To provide individuals with the opportunity to learn more about coaching and determine if enrolling in their executive and life coaching course is the right choice, the Animas Centre for Coaching offers a free, interactive, 3-hour small-group introductory session. This session allows attendees to ask questions and get more information about the course.
The Animas Centre for Coaching offers two courses. The first one, Accredited Diploma in Transformative Coaching, is delivered fully online and includes small group learning with experienced coaches, mentoring, supervision, observed practice, real-life client work, and a community of learning.
The second course is an Accredited Diploma in Coaching Supervision, designed for experienced coaches who wish to support the growth, effectiveness, and well-being of other coaches as supervisors.
To be eligible for this course, individuals must have a minimum of 500 hours of coaching experience and have been a coach for at least 3 years.
This fully-online live course is delivered in partnership with the International Centre for Coaching Supervision and has been taken by coaches from around the world.
8.   The School of Coaching Mastery (SCM)
The School of Coaching Mastery (SCM) has been a leader in evidence-based coach training for over a decade.
They specialize in training individuals who wish to become life coaches, business or executive coaches, and health and wellness coaches using the latest tools based on positive psychology and neuroscience.
The School of Coaching Mastery recognizes the International Association of Positive Psychology Coaches (IAPPC) as the best fit for their coaching philosophy and goals, as the IAPPC's coaching skills are based on peer-reviewed research in positive psychology.
The IAPPC offers three levels of certification for its Certified Positive Psychology Coach credential: Competent, Proficient, and Masterful.
SCM trains coach for all three levels, and the program is flexible, allowing students to take the courses they need and want. You can either take one course at a time or enroll in the full program, depending on your goals.
Unlike some certification organizations, SCM does not require advanced coaches to retake beginning-level courses. SCM gives its students the option to take advanced training only as well.
As students study at SCM and prepare for IAPPC coach certification, they can also build their coaching business and receive Coaching Certificates and Coach Certifications that recognize their progress and demonstrate their level of achievement.
What makes the School of Coaching Mastery one of the best is that it also offers free coach training in the form of short online coaching classes.
These classes introduce students to the basics of coaching, positive psychology, and neuroscience, and are available for free with immediate access.
As an additional benefit, when students join the full program at SCM, they receive the Coach 100 Business Success Program, worth $800, for free. This allows students to fill their coaching practice with paying clients while they learn.
FAQs
What type of life coach is most in demand?
There is a higher demand for life coaches in the following areas.
Health and wellness coaching: With an increasing focus on overall health and well-being, there may be a higher demand for coaches who specialize in helping clients improve their physical and mental health, such as through nutrition, exercise, stress management, and other lifestyle changes.
Career coaching: Many individuals may seek out a coach to help them navigate career transitions, find their passion, or achieve professional goals.
Relationship coaching: Couples and individuals may seek out relationship coaching to improve communication, strengthen their bond, or resolve conflicts.
Executive coaching: Companies may hire coaches to work with their executives and leadership teams to develop skills, improve performance, and achieve business objectives.
It's worth noting that these are just a few examples, and there is a wide range of other areas where life coaches may be in demand, such as financial coaching, spiritual coaching, and personal development coaching.
Is getting a life coach certification worth it?
Life coach certification can be a worthwhile investment for individuals who are serious about pursuing a career in life coaching.
Certification can provide credibility and demonstrate to potential clients and employers that you have the knowledge, skills, and experience to be a competent and effective life coach.
It can also provide access to networking opportunities and ongoing support, as well as potentially increase your earning potential. However, the decision to get certified will depend on your individual goals and circumstances.
How do I find the right life coach course for myself?
It is important to carefully research different life coach courses and training programs to find one that meets your needs and goals.
Look for programs that are accredited by professional organizations, such as the International Coach Federation (ICF) or the Center for Coaching Certification (CCC), as these can be a good indicator of the program's quality and credibility.
What is the highest coaching qualification?
The highest coaching qualification will depend on the specific coaching field and the accrediting organization. In general, some of the highest coaching qualifications in the field of life coaching include:
·         Master Certified Coach (MCC) from the International Coach Federation (ICF)
·         Certified Professional Co-Active Coach (CPCC) from the Coaches Training Institute (CTI)
·         Master Coach from the International Association of Coaches (IAC)
·         Certified Master Coach (CMC) from the Center for Coaching Certification (CCC)
To earn these qualifications, coaches typically need to meet certain education and experience requirements, as well as pass a comprehensive examination. These qualifications can be a sign of a coach's expertise and professionalism and may be highly valued by clients and employers.
How do I start a life coaching career?
Starting a life coaching career is an exciting and rewarding endeavor. There are a few things to consider before you get started. First, determine which areas of life coaching you are most interested in.
Some popular topics include career and financial coaching, health and wellness coaching, relationships, and personal growth.
Next, decide if you would like to pursue certification or licensure. Although not required, certification and licensure can help you market your services and establish credibility with potential clients.
You can also consider joining a professional organization or association to stay up to date on best practices and industry trends.
Finally, develop your business plan and marketing strategy. Decide on your pricing, figure out which services you will offer, and create a website or social media accounts to promote your business.
You may also want to consider networking and attending events to get your name out there and build your client base.
Starting a life coaching career is an exciting but challenging journey. With dedication and hard work, you can be successful and make a positive impact on the lives of your clients.
Latest Posts: