Life coaches are individuals who help clients identify and achieve personal and professional goals. They may provide support, guidance, and accountability to help clients make progress and make positive changes in their lives.
Life coaches may work with clients on a wide range of issues, including career development, relationships, personal growth, and wellness.
In order to begin a career as a life coach, one needs to find a reliable life coach training and certification program that will supply the essential education and tools to become certified. Fortunately, many programs offer both virtual and in-person training.
Life coach training programs are designed to help individuals become certified life coaches. These programs provide individuals with the knowledge, skills, and resources needed to become successful life coaches.
By completing a training program, individuals can gain the confidence and competence to help others achieve their goals.
Life coach training programs can help people from all walks of life. For example, those in the corporate world may benefit from a business coaching program, while those looking to make a career change may benefit from career coaching.
They typically include a combination of online and in-person training, as well as mentorship and support from experienced life coaches.
Choosing the right certification program for an aspiring life coach can be daunting, given the sheer number of schools offering a variety of options.
It is important to find a program that provides good value, has a respected reputation, features knowledgeable instructors, and is applicable to real-world situations.
This article will discuss the top life coach certification programs. All of these programs have earned a good reputation internationally and have a record of success in the coaching field.
Best Life Coach Training Programs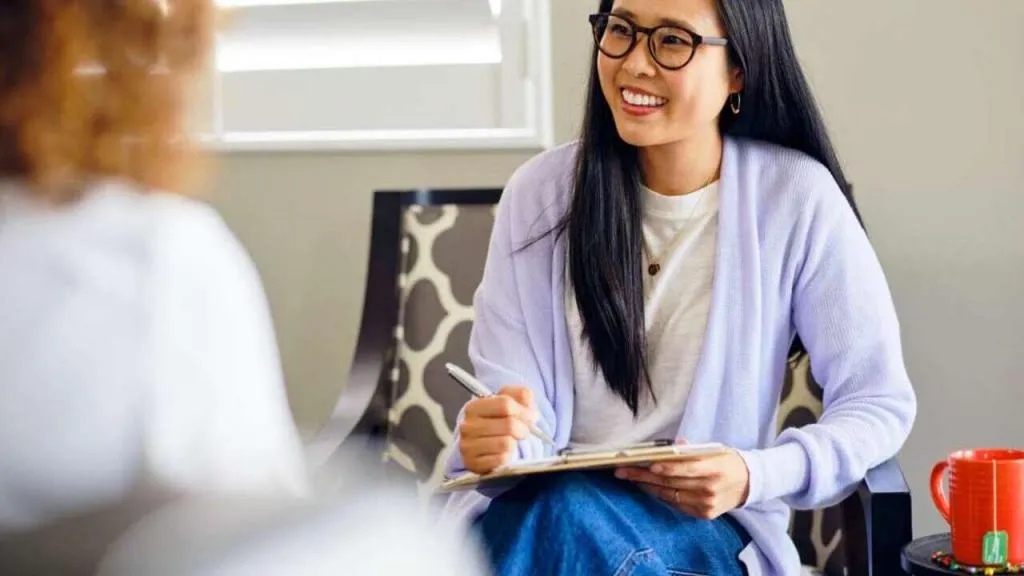 1.   Institute for Professional Excellence in Coaching (iPEC)
The Institute of Professional Excellence in Coaching (iPEC) provides a comprehensive life coaching certification program that is accredited by the International Coaching Federation.
This certification includes a three-day seminar, either in person or online, a workshop series, and 320 hours of online coaching education.
Upon completion of the program, you will earn three certifications, including the Certified Professional Coach (CPC) credential. The course is delivered through webinars, e-workbooks, and self-study materials, apart from the three days of live classes.
After completing the iPEC life coaching course, you have the option to pursue additional specializations in areas like sports performance, health and wellness, business leadership, and couples coaching.
One of the main benefits of the iPEC life coaching course is that it is accredited by the ICF, which is a widely recognized and respected organization in the coaching industry.
The ICF accreditation is a sign of quality and demonstrates that the course meets certain standards in terms of content and delivery.
Another advantage of the iPEC course is that it provides students with the opportunity to earn multiple certifications in one program.
In addition to the CPC credential, students can also earn two other certifications that can help them stand out in the coaching field.
One potential disadvantage of the iPEC life coaching course is that it requires a significant time commitment. The program includes 320 hours of online coaching education, as well as a three-day live seminar, which may be challenging for some students to fit into their schedules.
Additionally, the course is delivered entirely online, except for the three-day live seminar, which may not be suitable for students who prefer in-person instruction.
In terms of money, the iPEC life coaching course costs around $11,000, which is fairly expensive compared to some other coaching certification programs. The program fee includes access to all course materials, as well as the three-day live seminar and the workshop series.
2.   The Coach Training Alliance (CTA)
The Coach Training Alliance (CTA) is a six-month life coaching certification program accredited by the International Coach Federation (ICF). The program has certified over 10,000 coaches from 45 countries.
Training is conducted for five hours over 22 weeks and includes 12 group mentoring sessions, 10 "coach the coach" sessions, weekly tele-sessions lasting 60 to 90 minutes, a virtual classroom, and a private forum.
In addition to structured coursework, students in the CTA program are required to complete between two and five hours of self-study work per week on topics such as coaching techniques, communication skills, and marketing and business skills, including starting a home-based coaching business and attracting clients.
This training course aims to provide students with practical experience to help them feel confident when working with clients.
In terms of who the program may benefit, the CTA life coach certification program is suitable for individuals who are looking to start a career in coaching or for those who are already working as coaches and are seeking to enhance their skills and knowledge.
The program is also suitable for individuals who are interested in learning more about coaching as a personal development tool.
The CTA life coach certification program is now offering free introductory workshops every week for individuals who are interested in learning more about the program.
These workshops are popular among aspiring coaches because they provide the opportunity to have questions answered and to participate in a live coaching session with a mentor coach.
The program is conducted entirely online, which may be convenient for students who live far from in-person training locations. The cost of the program is $3,747, but CTA offers a monthly payment plan for those who prefer not to pay the full amount upfront.
3.   The Institute for Life Coach Training
The Institute for Life Coach Training Professional Certification offers a Professional Certified Coach (PCC) program, designed to give professional coaches the skills, knowledge, and credentials they need to become successful life coaches.
It is the only program endorsed by the International Coach Federation (ICF) and approved by the National Board for Certified Counselors (NBCC).
The program typically lasts 18 to 24 months and costs approximately $7,700 in tuition. Upon successful completion of the program, participants will earn their Professional Certified Life Coach credential.
According to the ILCT website, students in this life coaching course can expect to spend at least four to five hours each week on coursework. In addition, the program requires students to have 500 hours of coaching experience.
The course is structured like a college program, with specific classes that must be taken at specific times on specific days.
The Professional Certified Coach program can be thought of as an unofficial associate's degree in life coaching, with instructors who expect students to attend class and complete exams at the end of each module, with a passing score of around 70%.
It offers a comprehensive curriculum covering topics such as communication, relationships, self-awareness, and ethical practice, as well as practical skills for coaching clients.
Additionally, the program provides hands-on experience, including working with real clients, in order to give participants a deeper understanding of the profession.
This program is a great choice for aspiring coaches who are interested in learning more about the business side of coaching. It offers a number of elective courses at no extra cost, making it an affordable option for gaining knowledge and skills related to the business of coaching.
With this program, coaches can learn about topics such as marketing, financial management, and client acquisition and retention, giving them the tools to start and manage a successful coaching business.
4.   The Health Coach Institute (HCI)
The Health Coach Institute (HCI) Dual Life and Health Coaching Certification is a comprehensive health coaching program that provides professionals with the skills and knowledge necessary to become successful life and health coaches.
It includes everything you need to know about both professions in one seamless experience.
The program is designed to help health coaches understand the principles of life and health coaching as well as provide them with the tools and strategies to effectively coach their clients towards better health and lifestyle choices.
It is a six-month and self-paced program. The program focuses on four core competencies: nutrition, habit change, personal growth, and business education.
In addition, the program covers topics such as goal setting, behavior change, communication skills, and health education. Through interactive lectures and activities, participants learn to assess, motivate, and support their clients in achieving their goals.
The program is designed to meet the needs of both experienced health coaches and those just starting out. The program is designed to be flexible, allowing participants to work at their own pace and complete the program at any time.
Participants who complete the program receive a certificate of completion and are eligible to become Certified Health Coaches.
The cost of the program is relatively affordable, making it a cost-effective way to receive an education in health coaching. The course costs $4,950 when paid in full, or you can make seven monthly payments of $778.
Although the program offers a lot of great features, such as a comprehensive curriculum and access to some of the best instructors in the field, these cons can limit the amount of growth a student might experience.
The lack of one-on-one mentorship and hands-on experience can make it difficult for students to learn important skills, and the limited course material and resources may make it harder for students to find the answers they need.
 5.   CoachU
CoachU is a coach training program founded by Thomas Leonard, known as the "Father of Coaching," in 1992. It is one of the first and original coaching programs ever created.
The Coach U Core Essentials program is a virtual, live online course that only requires 77 hours of coaching education to complete.
It is a condensed program that focuses on the essential skills and knowledge needed to be a successful life coach, including the ICF Core Coaching Competencies, the scope of practice, and ethics standards for life coaches.
The CoachU Core Essentials program also offers a face-to-face, a 6-day intensive option called the Core Essentials Fast Track Program (CEFTP) for those who want a more personal training experience.
After completing their basic training, students can choose to enroll in CoachU's Advanced Coaching Program (ACP) Telecourse, which provides an additional 77 hours of advanced skills training.
This is a good option for coaches who feel ready to start their own practice after completing the CEP but want to gain more specialized knowledge or business skills before launching their business.
The program offers online and/or in-person delivery, depending on your choice, and the length of the program ranges from 6 to 15 months. The cost of the program varies from $3195 to $9290, depending on the program chosen.
There are also some potential drawbacks to this program. The program does not offer any business training or courses specifically focused on starting and running a coaching practice. It only offers a limited number of CCE hours, which may not be sufficient for some coaches.
Additionally, some students may feel that the program does not provide as much support as other coaching programs, such as ongoing mentorship or access to a community of coaches.
Finding the Right Course
There are several key factors to consider when selecting a life coach certification program to ensure that you find the one that is right for you:
Accreditation: Look for a program that is accredited by a reputable organization, such as the International Coaching Federation (ICF). This is a sign of quality and demonstrates that the program meets certain standards in terms of content and delivery.
Curriculum: Consider the course content and ensure that it covers the topics that are most important to you. Look for a program that offers a balanced mix of theory and practical skills development.
Instructor qualifications: Make sure that the program is taught by qualified instructors with experience in the coaching field. Look for coaches who have a strong track record of success and are well-respected in the industry.
Support and resources: Look for a program that provides ongoing support and resources to help you succeed, such as access to a mentor or coach, a community of fellow students, and opportunities for continuing education.
Flexibility: Consider your personal circumstances and choose a program that fits your schedule and learning style. Some programs are entirely online, while others may offer a mix of online and in-person components.
Cost: Compare the cost of different programs and ensure that you get value for money. Keep in mind that the most expensive program is not necessarily the best, and vice versa.
Reputation: Research the reputation of the program and the institution offering it. Look for programs that have a good track record of producing successful coaches.
Is it worth getting a life coach certification?
You do not have to have any required qualifications to become a life coach; however, it is recommended that you have the knowledge and skills pertinent to being a life coach in order to be successful.
Whether or not it is worth getting life coach certification is a personal decision that will depend on your individual goals.
Here are a few things to consider:
Professional credibility: Having a life coach certification can help to establish your credibility as a coach and may make it easier to attract clients.
Career advancement: Some organizations may require or prefer that coaches hold a certification, and having a certification may help you to stand out in a competitive job market.
Knowledge and skills: A life coach certification program can provide you with valuable knowledge and skills that can help you to be a more effective coach.
Personal growth: Going through the process of getting certified can be a valuable personal growth experience and may help you to deepen your understanding of coaching.
Cost and time commitment: Keep in mind that obtaining a life coach certification can be a significant financial and time investment. Be sure to carefully consider the cost and time commitment involved before making a decision.
Ultimately, the decision to get life coach certification should be based on your own goals and circumstances. It may be worth considering if you are committed to becoming a professional coach and are willing to invest the time and money needed to obtain certification.
FAQs
Why is ICF life coach certification important?
The International Coach Federation, or ICF, is the largest and most widely recognized professional coaching organization in the world. ICF Life Coach Certification is important for many reasons, but the most important is that it provides assurance to potential and current clients that the coach they are working with is qualified and competent to provide high-quality coaching services.
it provides a credible and respected credential that can enhance a coach's reputation and help them stand out from the competition.
In addition, the ICF accreditation process includes the requirement to adhere to the ICF Code of Ethics, which places importance on the coach's commitment to the highest standards of ethical practice.
This helps protect the client and ensures a positive, ethical, and professional coaching experience.
What type of life coach is most in demand?
It is difficult to say exactly what type of life coach is most in demand, as the coaching industry is constantly evolving and the demand for different types of coaches can vary depending on factors such as geographical location, current trends, and individual client needs.
That being said, some areas where there may be a higher demand for life coaches include:
Health and wellness coaching: With an increasing focus on overall health and well-being, there may be a higher demand for coaches who specialize in helping clients improve their physical and mental health, such as through nutrition, exercise, stress management, and other lifestyle changes.
Career coaching: Many individuals may seek out a coach to help them navigate career transitions, find their passion, or achieve professional goals.
Relationship coaching: Couples and individuals may seek out relationship coaching to improve communication, strengthen their bond, or resolve conflicts.
Executive coaching: Companies may hire coaches to work with their executives and leadership teams to develop skills, improve performance, and achieve business objectives.
It's worth noting that these are just a few examples, and there is a wide range of other areas where life coaches may be in demand, such as financial coaching, spiritual coaching, and personal development coaching.
Once you have obtained a life coach certificate, the next steps to take depend on the type of life coaching you want to do, and the qualifications you have.
How to get started as a life coach after obtaining certification?
If you want to become a paid life coach, you will need to build your skills and gain experience and knowledge. You can do this by working with clients, attending workshops and seminars, and reading books on the subject.
You should also consider joining professional life coachings organizations such as the International Coach Federation (ICF) and the Association for Coaching (AC).
This will help you to network with other professionals and stay up to date on the latest developments in the industry.
You will also need to develop a website and social media accounts to promote your services and grow your client base.
Finally, you should also work on building a strong reputation and credibility in the industry. Talk to your clients to get feedback and reviews, and make sure that your website and social media accounts are up-to-date and professional.
Overall, obtaining a life coach certificate is just the first step to becoming a successful life coach. With the right knowledge, skills, and marketing, you can begin a rewarding career in life coaching.
Latest Posts: