Life coaching is a form of personal development in which a trained coach helps a client identify and achieve personal goals. Life coaches work with clients on a wide variety of issues, including career, relationships, self-improvement, and more.
Coaches use a variety of techniques, such as goal setting, visualization, and problem-solving, to help clients achieve success. The goal of life coaching is to help clients tap into their full potential and create a fulfilling and meaningful life.
Life coaching is a rapidly growing industry that helps individuals identify and pursue their goals, overcome obstacles, and make positive changes in their personal and professional lives.
With the increasing demand for life coaches, it is no surprise that there are now numerous websites offering life coaching services. However, with so many options available, it can be challenging to determine which websites are the best for your needs.
In this article, we will review some of the top life coaching websites and provide an overview of the services they offer.
Best Life Coach Websites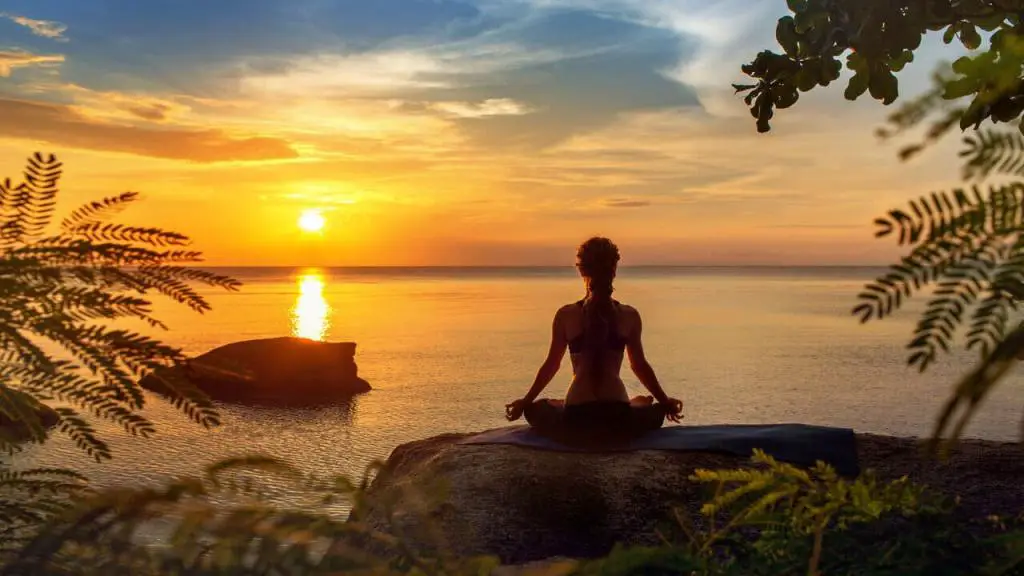 1.   The Life Coach School
The Life Coach School website offers a comprehensive suite of services designed to help people achieve their goals and live happier, more fulfilling lives. This website is run by Brooke Castillo, a well-known life coach, and author.
Its services range from online courses and programs to one-on-one coaching and group coaching. The online courses and programs are designed to help people gain insight into their lives and develop the skills necessary to create positive change.
One-on-one coaching helps individuals identify and reach their personal and professional goals. The group coaching is designed to provide support, accountability, and inspiration among a group of like-minded individuals.
The Life Coach School website also offers a variety of resources, including articles, videos, and workshops on topics such as goal setting, time management, and stress management.
These resources provide valuable information and insights that can help individuals gain greater insight into their lives and create positive change.
In addition, the website provides access to an online community of certified life coaches, which offers support and advice to those who are looking to make positive changes in their lives.
The Life Coach School website is beneficial to anyone looking to make positive changes in their life.
Whether it's seeking greater insight into their life, gaining the necessary skills to create positive change, or finding support and accountability, the Life Coach School website provides the resources to help individuals reach their goals.
In addition, the website is a great option for those who are interested in becoming a life coach themselves, as it provides a range of helpful resources including a certification program, online courses, and a podcast.
2.   The Coaching Institute
The Coaching Institute is an online hub for coaching services, educational resources, and professional development. This is another comprehensive resource for those interested in life coaching as a profession and personal development tool.
It offers coaching services to individuals in all areas of life, including career, personal development, relationships, and more. It also provides access to a network of coaches and experts, who can offer personalized guidance and advice.
In addition to services, the website also offers educational materials, including articles, webinars, and e-books on various topics related to coaching.
Its educational materials can help individuals gain new skills and knowledge that can be applied in their everyday lives.
The Coaching Institute website is also an invaluable resource for coaches and those looking to break into the industry. It provides a platform for coaches to connect with other professionals in the field, exchange ideas and resources, and find new opportunities.
Coaches can also gain access to valuable learning materials, such as articles and webinars, to stay up to date on the latest trends in the industry.
3.   Tribe Coaching
The Tribe Coaching Website is an online platform that offers a range of services to help individuals reach their personal and professional goals. The website offers personalized coaching services, which are designed to help individuals achieve their objectives and reach their potential.
The services offered by The Tribe Coaching Website include private coaching, group coaching, and online courses. Private coaching sessions are tailored to meet the individual's specific needs and provide support and guidance to help them reach their goals.
Group coaching sessions are more general and provide a space for individuals to discuss their challenges and find solutions together. Finally, online courses provide a comprehensive and structured approach to learning.
The Tribe Coaching Website can benefit individuals of all ages, backgrounds, and levels of experience. Whether you're looking to make a career change, develop new skills, or just need some guidance and support, the website can provide the help you need.
It offers a supportive and encouraging environment, with experienced coaches who are dedicated to helping you reach your goals.
4.   Blush
Blush is an innovative virtual wellness service that offers people a personalized, comprehensive program for their health and wellness goals.
They offer an array of services including nutrition counseling, fitness coaching, lifestyle coaching, and stress management. Their team of certified health professionals provides personal guidance and motivation to help their clients reach their goals.
The services offered by Blush are tailored to each individual's needs and goals. They provide scientifically-based nutrition plans and fitness programming, so clients can achieve their goals quickly and safely.
Additionally, they offer lifestyle coaching and stress management support, which can help clients improve their well-being and overall quality of life.
Anyone looking to make changes to their health and lifestyle can benefit from Blush. They offer personalized plans to suit each individual's needs and goals. Their team of certified professionals can provide guidance and motivation to help clients reach their goals.
Blush offers monthly, quarterly, and annual subscription plans at different price points. Their monthly subscription is $39 per month, and the quarterly and annual plans are $99 and $299 respectively.
The process for joining Blush is simple and straightforward. Clients first fill out a health questionnaire and are then given a personalized plan tailored to their specific goals.
From there, they can choose to subscribe to any one of the plans. Once subscribed, clients will have access to their personalized plan and the team of certified health professionals that will help them reach their goals.
5.   Man-up Coaching
Man-up Coaching is a life coaching website that offers services specifically geared towards men who may be seeking the benefits of therapy but prefer a more informal and less clinical approach.
Their services are based on science-backed methodologies for restructuring cognitive functions in the brain and are designed to help men develop new skills and strategies for improving various aspects of their lives.
One area in which Man-up Coaching excels is problem-solving. They teach men how to assess stressful situations and solve problems without losing sight of the bigger picture.
They also help men learn how to choose their battles wisely and when to walk away from situations that are not worth the effort.
Another key aspect of the coaching offered by Man-up is discipline and routine.
By becoming more organized and structured in their daily, weekly, and monthly routines, men can achieve greater success in areas like personal fitness, diet, and personal planning.
In addition to these practical skills, Man-up Coaching also focuses on fostering creativity and mindfulness in their clients. Through the use of meditative practices, men can tap into their deeper creative potential while also achieving a sense of calm and balance in their daily lives.
Finally, Man-up Coaching helps men conquer fear and judgment through an introspective process that strengthens social relationships and bolsters self-confidence in high-risk scenarios.
This process of validation and confidence-building is an essential part of the coaching experience at Man-up and is guaranteed to help men achieve greater success and satisfaction in all areas of their lives.
6.   Coaching.com
Coaching.com is a comprehensive online platform that provides a variety of coaching services to individuals, businesses, and organizations. They offer a wide range of coaching services, from executive coaching to personal and professional development, to life and career coaching.
Their goal is to connect clients with the best coaches in their respective fields so that they can achieve their goals and reach their peak potential.
Coaching.com's target audience includes individuals looking to make changes in their lives, businesses or organizations looking to increase productivity, and everyone in between.
They offer a variety of services, including individual, team, and corporate coaching, as well as workshops and seminars. Coaching.com also provides resources such as online courses and webinars to help clients reach their goals.
Coaching.com's pricing structure is based on the services provided, the length of the coaching program, and the individual coach's experience and qualifications.
Rates start at $100 per hour, with discounts available for long-term contracts. Coaching.com also offers payment plans and discounts for businesses and organizations.
7. BetterHelp
BetterHelp is also a great resource for those seeking life coaching services. They have a team of experienced and knowledgeable licensed therapists and life coaches who can provide a tailored approach to helping you reach your goals. 
Their services cover a range of personal growth issues such as improving self-esteem, career guidance, and developing healthier relationships. With the support of their team, you can have the confidence to take the next step in your journey.
The prices for Betterhelp life coaching services vary depending on the plan you choose. You can choose from the following plans:
1. The Starter Plan – $65/week
2. The Standard Plan – $80/week
3. The Premium Plan – $95/week
To book a session, you can either sign up for one of the plans or contact Betterhelp.com directly by phone or email. Once you have chosen a plan and contacted the service, you will be matched with a life coach and be able to book a session.
Best Life Coaches
Aside from these platforms, there are many talented life coaches available online, with their own websites, who can help you achieve your goals and make positive changes in your life.
Here are a few of the top life coaches you can find online:
1.    Cortney McDermott
Cortney McDermott is a motivational speaker, life coach, and author from Chicago, Illinois. Her website, , is dedicated to helping people live their most meaningful lives. On her website, she provides a range of services such as life coaching, motivational speaking, and workshops.
On her website, she provides an overview of her professional experiences, which includes a background in corporate and nonprofit work, as well as her passion for helping others reach their full potential.
She has also published her book, "The Grit Guide: A Beginner's Guide to Finding Your Passion, Purpose and Power", which helps readers find the courage and motivation to pursue their passions and create a life of purpose.
In addition to providing guidance and inspiration, Cortney also offers life coaching services. She helps clients discover their passions, set goals, and develop strategies for achieving their dreams.
She also helps clients identify and overcome negative thought patterns and behaviors that are holding them back from reaching their full potential.
2.    Preston Smiles
Preston Smiles is a life coach, motivational speaker, and author from Los Angeles, California. He is dedicated to inspiring and empowering others to create their own paths to happiness and success.
He believes that everyone has the power to create their own paths to success, and he works to "inspire, empower, and accelerate" others to do just that.
He believes that in order to do this, one must "unlock their greatest potential," and his life coaching services are designed to help individuals do just that.
Preston offers a variety of life coaching services, including one-on-one life coaching, group coaching, and virtual coaching. He also offers workshops, retreats, and other events for those who are interested in learning more about his life coaching methods.
For those who are unable to attend an in-person event, Preston also provides online courses and other resources that can help individuals unlock their potential and find success.
On his website, Preston outlines the three main components of his life coaching services: Mindset, Habits, and Self-Care. Through his life coaching methods, Preston helps individuals uncover their unique purpose and become more mindful of their thoughts, beliefs, habits, and behaviors.
He also encourages individuals to take care of their physical, mental, and emotional health, and to form healthy habits that will help them achieve their goals.
3. Marie Forleo
Marie Forleo is a life coach, entrepreneur, and author. Her website offers advice, resources, and support to help people create their own life and business.
Her approach focuses on helping people to identify their strengths, find their true passions and create a vision for the kind of life they want to create.
She uses a variety of coaching methods, including goal setting, time management, focus and concentration, and self-reflection. She also offers courses and programs to help people develop their businesses and career.
Marie Forleo also provides one-on-one and group coaching sessions, as well as online support and resources. The goal of her website is to empower individuals to create their own life and business and to inspire them to take action.
FAQs
What is the difference between a therapist and a life coach?
A therapist is a mental health professional who provides mental health care, while a life coach is someone who helps clients identify and reach personal goals.
A therapist provides psychological treatment and counseling, while a life coach focuses on helping people achieve specific goals in their personal and professional lives.
A therapist focuses on healing the past and helping a person cope with present-day issues, while a life coach focuses on helping a person reach their future goals.
How do I choose the best life coaching website for myself?
There are a few things you can consider when trying to choose the best life coaching website for yourself:
Make sure the website is reputable: Research the company and read reviews from past clients to get a sense of its credibility and effectiveness.
Consider the specific services offered: Look for a website that offers services that align with your goals and needs.
Consider the coaching style: Some websites may offer more structured, goal-oriented coaching, while others may be more focused on self-discovery and exploration. Choose a style that resonates with you.
Look for transparency: A reputable coaching website should be open and transparent about the services, pricing, and qualifications of their coaches.
Consider the cost: Determine your budget and look for a website that offers services within your price range.
Don't be afraid to ask questions: If you have any doubts or concerns, reach out to the website and ask for more information. This can give you a better sense of what to expect from their coaching services.
How do I market myself as a life coach?
Build an online presence: Use social media, blogs, and other content platforms to showcase your expertise and build an online presence.
Network: Attend networking events, join professional associations and make connections with other life coaches, mentors, and influencers in your field.
Get certified: Obtain certifications and credentials to demonstrate your knowledge and skills in life coaching.
Offer online courses: Develop online courses to reach a wider audience and provide a more structured approach to life coaching. Develop a website: Create a website to showcase your life coaching services, credentials, and expertise.
Latest Posts: