In today's fast-paced and interconnected world, mental health has emerged as a critical aspect of overall well-being. However, seeking professional help for mental health concerns has often been accompanied by barriers such as limited access, stigma, and logistical challenges.
Fortunately, the rise of online psychotherapy has revolutionized the field, providing a convenient and accessible platform for individuals to receive vital mental health support from the comfort of their own homes.
Psychotherapists play a vital role in supporting individuals as they navigate the complexities of their mental and emotional well-being. These trained professionals offer a safe and confidential space where clients can explore their thoughts, feelings, and experiences, and work towards personal growth and healing. 
What can psychotherapists help with?
Psychotherapists utilize various therapeutic approaches and techniques to address a wide range of mental health concerns, such as anxiety, depression, trauma, relationship challenges, and more.
They are skilled in facilitating meaningful conversations, providing guidance, and helping clients develop coping strategies and insights to improve their overall quality of life. 
Whether through individual, couples, or group therapy sessions, psychotherapists establish a trusting therapeutic relationship that promotes self-discovery, resilience, and positive change.
Their expertise and support can empower individuals to overcome challenges, develop healthy coping mechanisms, and achieve emotional well-being.
Best online psychotherapists
Following are some of the best psychotherapists who provide their services online.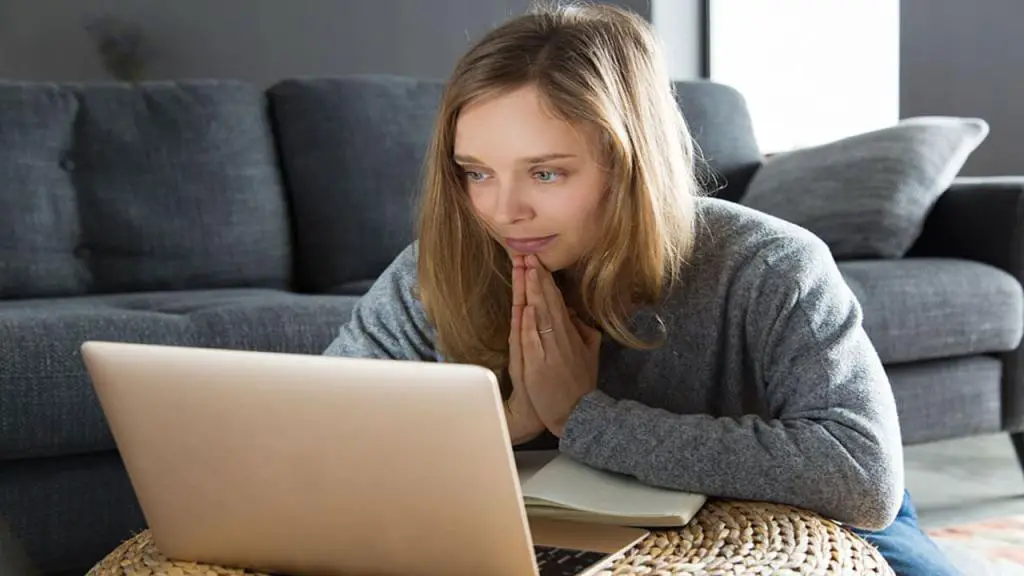 1. Alice Barton 
Alice Barton, of A Better Life Psychotherapy, is a compassionate and experienced psychotherapist dedicated to helping individuals transform their lives. With a focus on personal growth and empowerment, Alice guides clients through the therapeutic journey, assisting them in overcoming obstacles and achieving their goals. 
Specializing in EMDR, CBT, and emotionally focused therapies for couples, she incorporates evidence-based interventions to ensure the most effective treatment outcomes.
With over 12 years of experience and advanced training, Alice brings a wealth of expertise to her practice. Clients appreciate her genuine care and commitment to their well-being. 
Offering both in-person sessions in Scottsdale, AZ, and online telehealth services, Alice provides a flexible and convenient therapy experience. Contact A Better Life Psychotherapy, PLLC for a free 15-minute consultation and begin your path towards positive change. Sessions are available at $150 per session, and insurance is accepted.
2. Carrie Sword
Carrie Sword is a highly experienced Jungian psychotherapist who specializes in helping individuals find grounding, peace, and internal stability amidst external stresses. With a deep understanding of the deeper dynamics within oneself and the world, Carrie guides clients towards increased effectiveness in various circumstances. 
Through collaborative work, she helps uncover unconscious dynamics, providing valuable insight into the root causes of anxiety, depression, and emotional disturbance.
With a doctorate in clinical psychology and 26 years of experience, Carrie offers a wealth of expertise to support individuals on their journey of self-discovery. Sessions with Carrie are priced at $85, making her services accessible and affordable for those seeking transformative therapy.
3. Barbara M. Brown
Barbara M. Brown is a highly experienced psychotherapist with over 30 years of full-time practice. She takes an integrated approach to therapy, combining traditional psychotherapies with mindfulness techniques. Barbara's non-pathological approach focuses on helping clients discover their best and strongest selves. 
By delving into the complexities of one's inner world, she helps clients understand the need for change when symptoms arise. Barbara creates a safe and confidential space where clients can explore their past to understand its influence on present-day relationships and quality of life. Sessions with Barbara are priced at $90, and she accepts insurance.
4. Alison Cunningham-Goldberg
Alison Cunningham-Goldberg is a skilled and compassionate psychotherapist who specializes in working with professionals from diverse backgrounds. Alison has successfully helped individuals who have experienced adverse childhood experiences, providing treatment for conditions such as depression, anxiety, PTSD, and difficulty setting future goals. 
With extensive experience working with neuro-diverse children, adolescents, and young adults, Alison tailors her approach to each client's unique personality and life experiences.
She incorporates various modalities, including Psychoanalytically Informed Approach, Dialectical Behavioral Therapy, Cognitive Behavioral Therapy, Authentic Movement, and Gottman Method for couples. Sessions with Alison are priced at $200, and she accepts insurance.
5. A to Z Psychotherapy
A to Z Psychotherapy prides itself on the diverse approaches offered by its team of clinicians, each dedicated to meeting the unique needs of its clients. With a specialization in Anxiety, Depression, Trauma, and PTSD, they provide support to individuals, families, and couples.
The practice values the therapeutic relationship, emphasizing compassion, empathy, and honesty to create a safe and nurturing space for healing and personal growth.
Recognizing the significance of cultural background, A to Z Psychotherapy aims to deliver culturally congruent interventions tailored to each client's history and heritage. Session rates are set at $100.
6. Amy Beckman
Amy Beckman is an experienced psychotherapist who recognizes the debilitating nature of depression and anxiety and strives to create a warm and welcoming environment for her clients. With a breadth of interventions and a high level of proficiency, Amy assists individuals in overcoming challenges and attaining their personal objectives. 
She upholds strict principles of confidentiality, employing a client-centered approach that emphasizes empathy and attunement.
Amy's therapeutic techniques are evidence-based and informed by her extensive expertise, specializing in areas such as anxiety, depression, relationships, LGBTQ concerns, grief, and post-traumatic stress.
In her work with couples, she implements Gottman Method Couples Therapy, a structured and goal-oriented approach. Amy has completed comprehensive training in Gottman Couples Therapy at clinical Level I and II.
7. BetterHelp
BetterHelp is an online platform that provides access to a diverse and extensive network of psychotherapists. With BetterHelp, individuals can connect with licensed and experienced therapists who specialize in various areas of mental health and therapy.
The platform offers a wide range of psychotherapists with different backgrounds, expertise, and approaches, ensuring that clients can find the right match for their specific needs. 
Whether someone is seeking help with depression, anxiety, trauma, relationship issues, or any other mental health concern, BetterHelp offers a diverse pool of qualified professionals who are dedicated to providing support and guidance.
The platform's user-friendly interface makes it easy to browse through profiles and find a psychotherapist who aligns with your preferences and goals.
BetterHelp's commitment to accessibility and convenience means that individuals can access therapy from the comfort of their own homes, making it a convenient and flexible option for those seeking professional support.
Finding the Right Online Psychotherapist
When seeking therapy online, it is essential to find a qualified and reputable psychotherapist who aligns with your specific needs. Following are some points you should keep in mind while looking for your best match:
Research and Review: Conduct thorough research on different online therapy platforms and read reviews from other clients to assess the quality and credibility of the services offered.
Credentials and Licensing: Ensure that the psychotherapist is licensed and holds appropriate credentials, such as being a licensed psychologist, licensed clinical social worker, or licensed professional counselor.
Specializations and Expertise: Consider the therapist's area of expertise and their experience in dealing with specific concerns or mental health conditions that are relevant to your needs.
Therapeutic Approaches and Modalities: Familiarize yourself with the therapeutic approaches and modalities the therapist utilizes, ensuring they align with your preferences and therapeutic goals.
Conclusion 
Online psychotherapists have revolutionized the field of mental health by providing accessible and convenient therapeutic support to a wider population. The benefits of online therapy, such as increased accessibility, flexibility, and reduced stigma, make it an attractive option for many individuals seeking support. 
However, it is essential to conduct thorough research, find a qualified therapist, and consider individual needs and preferences when engaging in online psychotherapy.
By embracing the opportunities offered by technology, online psychotherapists are playing a vital role in bridging the gap for mental health support and promoting well-being in the digital age.
FAQs
1. Is online psychotherapy as effective as in-person therapy?
Online psychotherapy has been shown to be just as effective as in-person therapy for many mental health concerns.

Numerous studies have demonstrated positive outcomes and client satisfaction with online therapy. However, the effectiveness may vary depending on individual circumstances and preferences.
2. How do I know if online therapy is right for me?
Online therapy can be a suitable option for individuals who prefer the convenience and flexibility of remote sessions, have limited access to in-person therapy, or feel more comfortable expressing themselves in an online setting.

It's important to consider your personal preferences, comfort with technology, and the nature of your mental health concerns. Consulting with a mental health professional can help determine if online therapy is a good fit for your specific needs.
3. Can I build a strong therapeutic relationship with an online psychotherapist?
Yes, it is possible to build a strong therapeutic relationship with an online psychotherapist. Therapists who provide online therapy are trained to establish rapport and create a supportive therapeutic environment virtually.

Through video conferencing or secure messaging platforms, therapists can create a safe space for clients to explore their emotions, thoughts, and experiences.
4. How secure and confidential are online therapy platforms?
Reputable online therapy platforms prioritize client confidentiality and employ stringent security measures to protect personal information. It's crucial to choose a platform that uses encrypted communication and complies with privacy regulations.

Before starting therapy, discuss confidentiality protocols with your therapist and ensure you understand how your data will be handled.
5. Will my insurance cover online therapy sessions?
Insurance coverage for online therapy varies depending on the insurance provider and policy. Many insurance companies now offer coverage for online mental health services, including therapy.

It is advisable to contact your insurance provider directly to inquire about coverage for online therapy sessions and any specific requirements or limitations.
6. What should I do if I experience technical difficulties during an online therapy session?
Technical difficulties can occasionally arise during online therapy sessions. If you encounter any issues, such as poor internet connection or audio/video problems, inform your therapist immediately.

They may have troubleshooting suggestions or alternative methods of communication to ensure the continuity of your session. 

It's essential to have a backup plan, such as a phone number or alternative communication method, in case of technical difficulties during a session.
Additional Posts: