Attention Deficit Hyperactivity Disorder (ADHD) is a neurodevelopmental disorder characterized by symptoms of inattention, impulsivity, and hyperactivity. It affects both children and adults and can have a significant impact on their daily lives, including school or work performance, relationships, and overall well-being.
Diagnosing ADHD typically involves a comprehensive evaluation by a trained professional, such as a psychiatrist. This evaluation may include a clinical interview, rating scales, behavioral assessments, and medical examinations to rule out other possible causes of symptoms.
While the exact causes of ADHD are not fully understood, it is believed to be a combination of genetic and environmental factors. Studies have shown that ADHD can run in families, suggesting a strong genetic component. However, environmental factors such as prenatal exposure to toxins, premature birth, and early childhood trauma have also been linked to an increased risk of developing ADHD.
How can a psychiatrist help?
Psychiatrists play a crucial role in the diagnosis and treatment of ADHD. They can assess symptoms, diagnose the disorder, and provide evidence-based treatments, such as medication and psychotherapy. Medications, such as stimulants and non-stimulants, can help reduce symptoms of inattention and hyperactivity, allowing individuals with ADHD to better focus and regulate their behavior. 
Psychotherapy, such as cognitive-behavioral therapy, can also help individuals with ADHD develop coping skills, improve organizational and time-management skills, and reduce emotional distress.
Finding the right psychiatrist for ADHD can be a daunting task, as it requires finding someone who is experienced in working with this disorder and has a treatment approach that aligns with the individual's needs and preferences. In this article, we will explore some of the best psychiatrists for ADHD, based on their expertise, experience, and patient reviews. 
Best psychiatrists for ADHD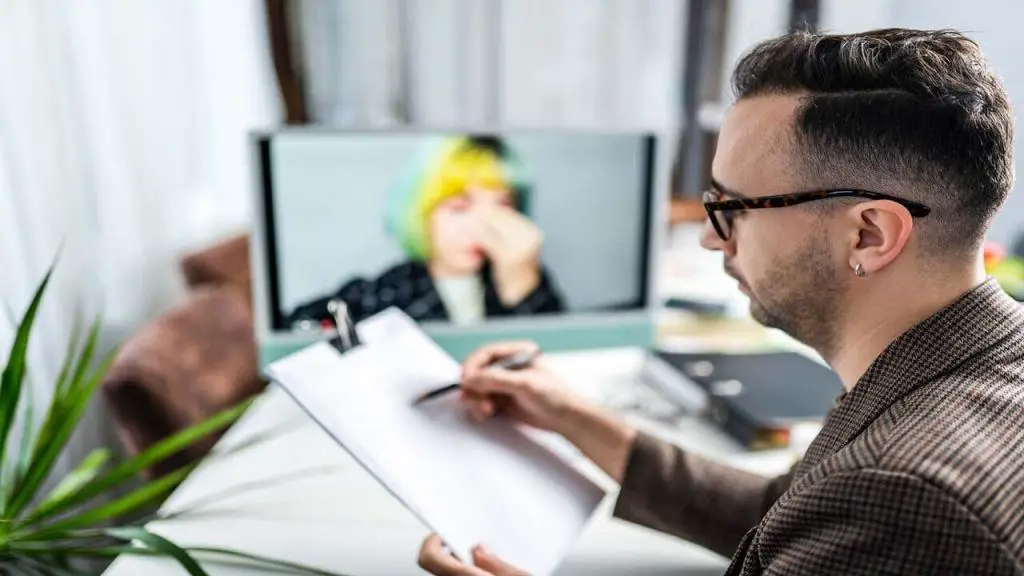 1. Amanjot Gill
Dr. Gill is trained in psychotherapy and psychopharmacology and has a special interest in the treatment of anxiety, mood disorders, and attention deficit hyperactivity disorder (ADHD). She works with both the adult and geriatric population and incorporates a shared decision-making model to improve the quality of decisions in terms of knowledge and values. Dr. Gill is also certified in transcranial magnetic stimulation (TMS) therapy, which is used to treat major depressive disorder (MDD) and treatment-resistant depression.
Dr. Gill's expertise in treating ADHD makes her a valuable resource for patients seeking to manage this condition. She employs a combination of psychotherapy and psychopharmacology to develop customized treatment plans for each patient. Dr. Gill takes a collaborative approach to treatment, incorporating the patient's input in decision-making, which helps to achieve the best outcomes. 
Her training and experience in treating ADHD make her well-equipped to help individuals overcome the challenges that come with this condition. Dr. Gill is available to see patients in person or online and accepts insurance.
2. Clark Chen
Clark Chen is a dual board-certified child, adolescent, and adult psychiatrist. Dr. Chen specializes in treating a wide range of psychiatric disorders such as ADHD, OCD, trauma, depression, bipolar disorder, oppositional defiant disorder, and disruptive mood dysregulation disorder. 
Dr. Chen uses a patient-centered approach, which involves focusing on the patient's preferences and needs, to develop a treatment plan. He aims to understand the unique challenges and difficulties that his patients may be facing, collaborate with them, and provide evidence-based approaches in both medication management and psychotherapy to help them feel better. 
Dr. Chen is particularly passionate about working with children, adolescents, and young adults. He is available for both in-person appointments in Burbank, CA, and online appointments. He offers a complimentary 15-minute phone call to determine if he would be a good fit for patients seeking mental health services.
3. Anca-Maria Bejenaru
Dr. Anca-Maria Bejenaru is an adult psychiatrist who specializes in psychiatric disorders associated with neurological issues. With a focus on patient-centered care, Dr. Bejenaru believes that listening to her patients' life stories is essential in understanding what they are going through and taking that journey with them. 
Dr. Bejenaru has experience treating a variety of psychiatric disorders including not just ADHD but also Depression, Anxiety, Bipolar disorder, OCD, and PTSD. She offers genetic testing through Genesight for those who have not found the right medicine. 
Dr. Bejenaru is available for both in-person and online consultations. Her first in-person session can be scheduled within two weeks. Her treatment style is focused on helping patients achieve their goals through therapy, medication management, or a combination of both.
4. Ramez Ghanbari
Dr. Ghanbari is a psychiatrist and neuroscientist who specializes in psychopharmacology, providing evaluations and medication management for adult and geriatric patients with various mental health conditions, including ADHD, anxiety, depression, bipolar disorder, PTSD, OCD, insomnia, and psychotic disorders.
 He believes that the best clinical outcome is achieved through the synergistic effect of pharmacotherapy and psychotherapy. Dr. Ghanbari has a particular interest in helping Veterans achieve their mental health goals, and he has worked with them at the Durham VA Medical Center. 
Dr. Ghanbari collaborates with his patients and tailors treatment approaches based on their unique needs and goals. His ultimate aim is to help his patients improve their quality of life. Dr. Ghanbari sees patients both in-person at his Riverside, CA office and online.
5. Dr. William Dodson
Dr. William Dodson is a highly qualified psychiatrist with extensive experience in treating adults and teens with ADHD and learning disabilities, such as autism spectrum disorder, anxiety disorders, depression, and bipolar disorder. He received his medical degree from the prestigious University of Colorado School of Medicine and has spent years honing his skills and expertise in this specialized field.
Dr. Dodson runs his practice in Denver, CO, where he is available to see patients both during the day and night hours for medication follow-up appointments. He is committed to providing personalized and comprehensive care to his patients and works closely with them to develop individualized treatment plans that cater to their unique needs and goals.
It is important to note that Dr. Dodson does not diagnose or treat mental health issues over email or phone calls. Instead, he believes in providing high-quality, in-person care to ensure that his patients receive the best possible treatment and support. Dr. Dodson believes that building a strong rapport and a trusting relationship with his patients is essential for their successful treatment and encourages them to schedule regular follow-up appointments to monitor their progress and adjust their treatment plans accordingly.
How to find the right psychiatrist?
In case you want to explore some other options than the ones listed above, here are some steps to take to find the right psychiatrist:
Ask for Referrals: Start by asking your primary care doctor for referrals. You can also ask friends, family members, or other healthcare providers for recommendations.
Check Credentials: Once you have a list of potential psychiatrists, research their credentials. Look for psychiatrists who are board-certified in their field and have experience treating your specific condition.
Consider Experience: It's important to consider a psychiatrist's experience with your specific condition. Ask about their experience treating patients with conditions similar to yours.
Communication Style: A psychiatrist's communication style is crucial to establishing a successful treatment relationship. Consider their approach and whether you feel comfortable talking to them.
Insurance Coverage: Check to see if the psychiatrist accepts your insurance plan. If they don't, you may have to pay for treatment out of pocket.
Location and Availability: Consider the location of the psychiatrist's office and their availability. You want to make sure that the office is convenient for you to get to and that they have appointments available when you need them.
Consultation: Schedule a consultation with the psychiatrist before committing to treatment. This will give you an opportunity to get to know the psychiatrist and ask any questions you may have.
Remember that finding the right psychiatrist is a personal decision, and it may take some time to find the right fit. Don't be afraid to ask questions and explore your options until you find a psychiatrist who meets your needs.
FAQs
What are the common symptoms of ADHD?
Common symptoms of ADHD include hyperactivity, impulsivity, and inattention. Individuals with ADHD may have difficulty focusing on tasks, staying organized, or completing tasks on time. They may also exhibit impulsive behavior, such as interrupting others or blurting out answers in conversations.
How is ADHD diagnosed?
Diagnosing ADHD typically involves a comprehensive evaluation by a mental health professional, such as a psychiatrist. The evaluation may include interviews with the patient, family members, and/or teachers, as well as questionnaires and standardized tests to assess symptoms and functional impairments.
Are there any natural remedies for ADHD?
While there is limited scientific evidence to support the use of natural remedies for ADHD, some individuals may find relief from certain lifestyle changes, such as regular exercise, a healthy diet, and stress reduction techniques like meditation or yoga. However, it's important to consult with a mental health professional before making any changes to your treatment plan.
How long does it take to see improvement with ADHD treatment?
The length of time it takes to see improvement with ADHD treatment can vary depending on the individual and the type of treatment being used. Some medications may start to take effect within a few hours, while others may take several weeks to reach their full effectiveness. 

Similarly, therapy and lifestyle changes may take time to produce noticeable results, and may require ongoing commitment and practice to maintain long-term benefits. It's important to work closely with a mental health professional to develop a treatment plan that is tailored to your individual needs and goals.
Additional Posts: