Obsessive-Compulsive Disorder (OCD) is a mental health condition that affects approximately 1-2% of the global population. OCD is characterized by recurring, unwanted, and intrusive thoughts or images (obsessions) that trigger intense feelings of anxiety or distress, and repetitive behaviors or mental acts (compulsions) that are performed to alleviate the distress or prevent a feared outcome.
For instance, a person with OCD may obsessively wash their hands or check locks repeatedly, despite being aware that their behavior is irrational or excessive. OCD can severely impact a person's quality of life, relationships, and daily functioning if left untreated. Fortunately, with proper diagnosis and treatment, many people with OCD can manage their symptoms and lead fulfilling lives.
How can a psychiatrist help?
Psychiatrists are trained medical professionals who specialize in diagnosing and treating mental illnesses. A psychiatrist can help people with OCD by providing a comprehensive evaluation, prescribing medication, and offering psychotherapy.
One of the most effective treatments for OCD is cognitive-behavioral therapy (CBT). CBT helps people with OCD learn how to identify and challenge their obsessive thoughts and engage in new behaviors that reduce their anxiety. Exposure and response prevention (ERP) is a specific type of CBT that involves gradually exposing a person to their obsessions in a controlled environment while preventing them from engaging in compulsive behaviors.
In addition to therapy, medication can also be helpful for managing OCD symptoms. Selective serotonin reuptake inhibitors (SSRIs) are commonly prescribed medications that can reduce the frequency and intensity of obsessive thoughts and compulsive behaviors.
Best psychiatrists for OCD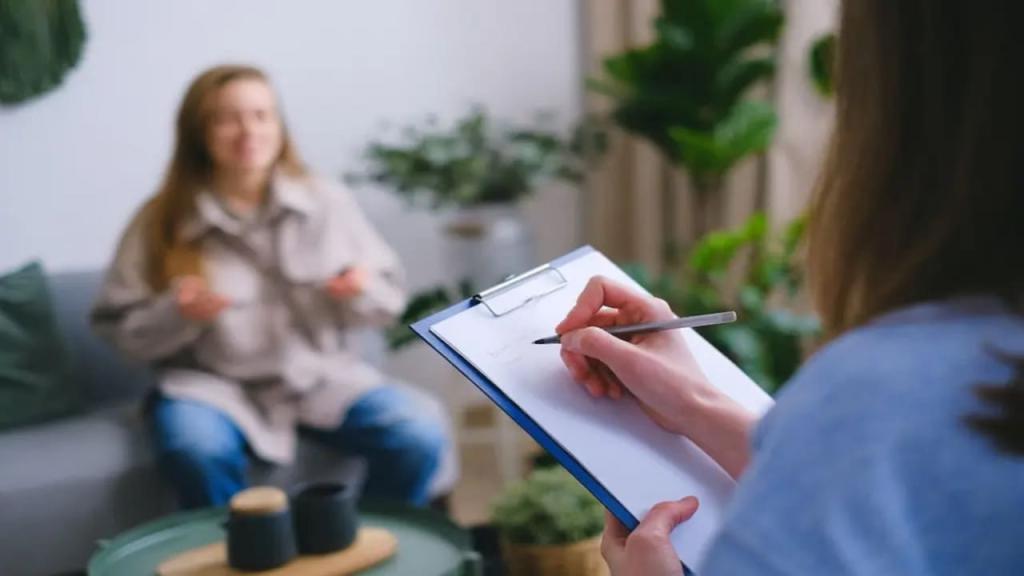 If you or a loved one is struggling with OCD, it is important to seek help from a qualified psychiatrist. However, finding the right psychiatrist can be a daunting task, especially if you're not sure what to look for. Here we have listed some of the best psychiatrists for OCD that you can check out who offers both in-person and online treatment.
1. Jim Dhrymes
Dr. Jim Dhrymes is a highly experienced psychiatrist who has been practicing for 13 years. He specializes in providing treatment for a wide range of mental health issues, including depression, anxiety, PTSD, and substance abuse disorders. Dr. Dhrymes is particularly skilled in treating OCD and panic attacks, and he is committed to delivering comprehensive evaluations and tailored treatment plans for each of his clients.
Dhrymes provides a comprehensive evaluation to understand the root cause of these conditions and suggests a personalized treatment plan that may include therapy, medication, or a combination of both. He works in collaboration with psychotherapists to provide the best possible results for his clients.
Dr. Dhrymes' practice is available both in-person in New York and online, and he charges $500 per session. He caters to adults and elders (65+) who are seeking help with their mental health issues.
2. Zebib Abraham
Dr. Zebib Abraham is a highly trained and board-certified psychiatrist specializing in Adult Psychiatry with a 4-year experience. She obtained her medical degree from Weill Cornell Medical College and completed her psychiatry residency training at Mount Sinai School of Medicine. Additionally, she received training in psychoanalytic therapy at the New York Psychoanalytic Society & Institute. 
With extensive experience in treating depression, anxiety, obsessive-compulsive disorders, personality disorders, and trauma-related disorders, Dr. Abraham is an expert in providing comprehensive and patient-centered care. She adopts a holistic approach to her practice and values collaboration with her patients. 
Dr. Abraham has a keen interest in incorporating the awareness of marginalized identities into her psychiatric work, and may recommend additional therapy along with medication management during her medical management visits. Dr. Abraham accepts insurance and is available for in-person sessions in New York and online appointments. 
3. David Latov
David Latov is a highly qualified and experienced board-certified psychiatrist with 8 years of practice in the field. He was the former chief resident of the Columbia adult psychiatry program and completed his Child and Adolescent Psychiatry training at the combined Cornell-Columbia New York Presbyterian Hospital program. 
He specializes in providing therapy and medication management for a range of issues related to Obsessive-Compulsive Disorder, ADHD, anxiety, relationships, and depression. In addition, Dr. Latov provides Eye Movement Desensitization and Reprocessing (EMDR) therapy to help clients who are experiencing problems related to trauma. 
Dr. Latov provides a comprehensive assessment during the first session to identify all factors that may be contributing to the symptoms and collaborates with the patient to develop an individualized treatment plan which may include therapy, medication or both. He offers a free 15-minute consultation via call or email and charges $300 per individual session.
4. Sanjay Patel
Sanjay Patel is a highly skilled adult and child psychiatrist with 14 years of experience. He is board-certified in integrative and holistic medicine as well. He specializes in treating adult and child obsessive-compulsive disorder (OCD), as well as ADHD, social anxiety, panic attacks, trauma, and depression. 
Dr. Patel believes in a holistic approach to treatment that combines traditional and natural therapies along with practical lifestyle changes and stress management techniques. He is on the faculty at NYU School of Medicine and is trained in several specialized approaches such as cognitive behavioral therapy (CBT), exposure therapy, dynamic therapy, and parent-child therapy. 
Dr. Patel conducts a comprehensive evaluation of each patient to develop an individualized treatment plan that addresses their unique needs. He also offers psychopharmacology to those who already have a therapist. Dr. Patel provides both in-person (Broadway Street, NY) and online therapy sessions.
5. Sharon Batista
Dr. Sharon Batista is a board-certified psychiatrist specializing in private telepsychiatry practice. She provides care for patients with a range of mental health concerns, including obsessive-compulsive disorder (OCD) and OC-Related disorders, anxiety, perfectionism, body dysmorphia, and eating disorders. Dr. Batista also offers perinatal mental health consultation to patients seeking psychiatric consultation for pre-pregnancy planning, during pregnancy, postpartum, and menopause. 
Dr. Batista is board certified in Psychiatry, Addiction Medicine, and Consultation-Liaison Psychiatry. Dr. Batista may be able to bill your insurance if you have out-of-network benefits and offer you an out-of-pocket fee based on your plan instead of billing you directly for the full cost of care. Dr. Batista's telehealth treatment services are available in NY, NJ, CA, FL, IL, OH, PA, and VA. Individual sessions cost $400, and a sliding scale may be applied for eligible patients. 
6. Steven Poskar
Dr. Steven Poskar is a renowned psychiatrist with expertise in treating OCD and related disorders. He is a distinguished member of the Scientific Advisory Board of the International OCD Foundation and the co-founder of OCD New York, a charity that strives to help people affected by obsessive-compulsive disorder (OCD) and related disorders live fulfilling lives. 
Dr. Poskar is one of the few practitioners nationwide with extensive experience in both medication and Cognitive Behavioral Therapy for the treatment of OCD and related disorders. His areas of expertise include OCD, Body Dysmorphic Disorder, Hair Pulling Disorder (Trichotillomania), Skin Picking Disorder, Hoarding Disorder, and Hypochondriasis (Health Anxiety). 
He is also well-versed in treating High Functioning Autism and Anxiety Disorders. Patients often come to Dr. Poskar referred by their therapists for medication treatment. In such cases, he works in collaboration with the therapist to provide the best possible care.
Should you see a therapist or a psychiatrist for OCD?
When seeking treatment for OCD, it can be confusing to determine whether to see a therapist or a psychiatrist. Both professionals can be helpful in treating OCD, but they have different approaches to treatment.
When deciding whether to see a therapist or a psychiatrist for OCD, it's important to consider your specific needs and preferences. If you prefer a non-medical approach to treatment or have mild to moderate OCD symptoms, therapy with a qualified therapist may be a good option for you. However, if you have severe OCD symptoms or other mental health conditions, or if you prefer a medication-based approach to treatment, a psychiatrist may be the right choice for you.
If you are seeking psychological therapy, BetterHelp can be a great option. BetterHelp is an online platform that connects users with thousands of licensed therapists who specialize in different areas of mental health, including those who are skilled in treating OCD.
To get started, the website will ask you a few questions about yourself, your mental health concerns, and what you are looking for in a therapist. Based on your responses, the platform will then match you with a therapist who is best suited to meet your needs. This matching process ensures that you are connected with a therapist who has the appropriate skills and experience to address your specific concerns.
One of the benefits of using BetterHelp is the ability to easily switch to a new therapist if you are not satisfied with your current one. The platform allows users to switch therapists at any time, which can be helpful if you don't feel a good connection with your current therapist.
FAQ's
What questions should I ask a psychiatrist before starting treatment for OCD?
You should ask about the psychiatrist's experience treating OCD, their approach to treatment, and what you can expect from the treatment process.
How long does treatment for OCD typically last?
The duration of treatment can vary depending on the individual's needs and the severity of their symptoms. However, CBT for OCD typically lasts for 12-20 sessions.
What are some potential side effects of medication for OCD?
Common side effects of medication for OCD include nausea, insomnia, and sexual dysfunction. However, these side effects are usually mild and temporary.
Can OCD be cured?
While there is no cure for OCD, many people with the condition can effectively manage their symptoms with therapy and medication.

In conclusion, OCD can be a debilitating condition, but with the help of a qualified psychiatrist, people with OCD can learn to manage their symptoms and improve their quality of life. If you or a loved one is struggling with OCD, don't hesitate to seek help from a professional.
Additional Posts: