Sports have always been a part of human life, from ancient Olympic games to modern-day professional leagues. Along with the excitement and entertainment that sports provide, they also offer a unique platform for personal development, growth, and achievement. Whether it's a team or individual sport, athletes face numerous challenges in their journey toward success. 
Physical fitness, technique, strategy, and mental toughness are all essential components of athletic excellence. That's where sports life coaches come in. They provide athletes with the guidance, support, and resources they need to achieve their peak performance and reach their goals.
What is a Sports Life Coach?
A sports life coach is a trained professional who helps athletes optimize their performance and well-being. They work with athletes to develop a holistic approach to their training, focusing not only on physical fitness but also on their mental, emotional, and social well-being. Sports life coaches are often experts in psychology, human behavior, and performance optimization. 
What Does a Sports Life Coach Do?
A certified sports life coach works with athletes at all levels, from beginners to professionals, to help them achieve their goals. They use a variety of coaching techniques, including one-on-one coaching, group coaching, workshops, and online resources.
They use their knowledge and skills to support athletes in developing the mental skills and strategies they need to excel in their sport and in life.
Benefits of Working with a Sports Life Coach
Working with a certified sports life coach can provide numerous benefits for athletes at any level. Here are a few of the key benefits:
Clarifying Goals: Sports life coaches can help athletes identify and clarify their goals, both on and off the field. They can help athletes determine what they truly want and need to achieve to reach their full potential.
Accountability: Coaches help athletes stay accountable for their goals by setting benchmarks and tracking progress. This helps athletes stay motivated and focused on achieving their goals.
Improved Mental Performance: Sports life coaches help athletes develop mental skills such as focus, visualization, and mindfulness. This can help athletes improve their performance under pressure and in high-stress situations.
Better Communication: Sports life coaches can help athletes improve their communication skills, both on and off the field. This can lead to better relationships with coaches, teammates, and family members.
Increased Confidence: Sports life coaches help athletes develop a strong sense of self-belief and confidence in their abilities. This can help athletes overcome self-doubt and achieve their goals.
Best Certified Sports Life Coaches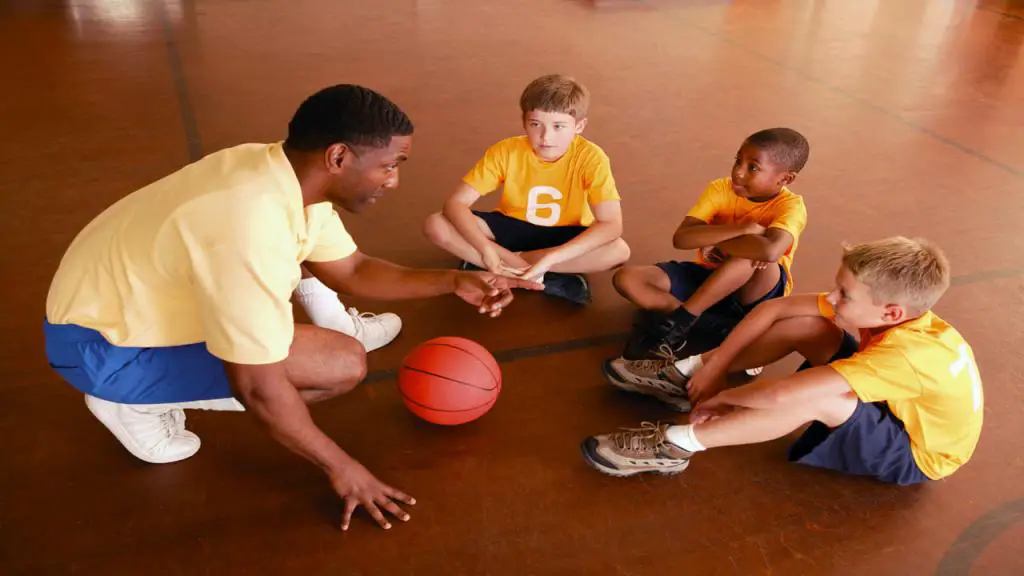 Following are some of the best sports life coaches that you can check out.
1. Amy Haller
Amy Haller is a seasoned Sports Psychology Coach and Life Coach with over 25 years of experience in developing peak performance both physically and mentally. As a former competitive athlete, Amy understands the importance of motivation and commitment in achieving success. Her approach as a coach is positive, future-minded, and focused on bringing out the best in her clients. 
Whether it is in the sports arena, a business setting, or personal relationships, Amy's dedication and support are unwavering. Her specialties include being a Sports Life Coach, Mental Toughness Coach, Peak Performance Coach, and Mental Training Skills Coach for Athletes and Teams.
Amy has received her Wellness Certification in Health and Wellness from A New Life Story Wellness Certification and is also a Certified Professional Life Coach (CPC) and a PECI Sports Psychology Coach. She is also affiliated with the United Latino Students Association. With Amy as your coach, expect nothing but the best support, guidance, and encouragement to help you achieve your goals and become the champion you were meant to be.
2. Matthew Ragogna
Matthew Ragogna is a certified life coach and the founder of Niagara Youth Life Coaching. His mission is to help young people achieve their goals and improve their lives in areas they may be struggling with. Matthew is a certified life coach from the Certified Coaches Federation (CCF) and has a Master's degree in youth sports coaching and coaching efficacy, as well as a Bachelor's degree in sport management from Brock University. 
With over six years of experience working with young people in various settings, including academic, athletic, personal, and career environments, he has the expertise to help youth set realistic goals, monitor their progress, and push themselves to be better. Matthew's targeted areas of focus include self-confidence, self-esteem, procrastination, time management, goal-setting, and motivation. 
His coaching packages range from 4 to 9+ sessions and can be delivered face-to-face in the client's home, online via video calls, or in a public location. Matthew is passionate about helping young people achieve their full potential and believes that his coaching services can help them overcome any challenges they may face.
3. Derrick Scott
Derrick Scott has a strong passion for sports and mentoring individuals of all ages and is a certified professional coach who helps clients achieve their goals and overcome self-concept barriers to success. He has a patient and humorous approach to building a down-to-earth relationship with his clients and creating a positive, confident mindset. 
With experience as a Special Education Teacher and coach in basketball, football, and track, he has helped instill powerful life skills in youth both on and off the field. As a behavior adjustment teacher, he taught youth how to self-regulate, adjust to challenging environments, and process their choices before acting on them. 
Derrick is a recognized professional life coach through the University of North Texas Professional Development Institute, as well as the International Association of Professional Recovery Coaches and the NET Institute. He offers private practice services to youth and adults who want to take charge of their personal and professional goals.
4. Jeff Levin Coaching
Jeff Levin Coaching provides interactive life coaching programs for teens, young adults, and families in Massachusetts, New Hampshire, and beyond. He works with athletes, student groups, corporations, and any group that has shared goals or experiences. 
His methodology helps motivated athletes and families focus on personal and team goals on and off the field, providing psychological tools to turn vision into reality. Jeff also helps parents guide their student-athletes to success and develop deep confidence, focus, and leadership skills. 
He evaluates athletes in key mental dynamics, including confidence, focus, motivation, and growth potential. His coaching helps athletes become amazing competitors and young people. Jeff's coaching services are available in person, by phone, by text, and via Skype.
FAQs
Who can benefit from working with a certified sports life coach?
Anyone who is passionate about sports and wants to improve their skills and mindset can benefit from working with a certified sports life coach. Whether you are an amateur athlete, a professional player, or someone who simply enjoys participating in sports, a coach can help you reach your goals and overcome any obstacles that are holding you back.
What kind of issues can a sports life coach help with?
A sports life coach can help you with a wide range of issues related to sports and personal development. Some common areas of focus include improving self-confidence, managing anxiety and stress, setting and achieving goals, improving communication and leadership skills, and developing a growth mindset.
How long does it take to see results from sports life coaching?
The amount of time it takes to see results from sports life coaching can vary depending on your individual needs and goals. Some people may see improvements after just a few sessions, while others may require ongoing coaching over a longer period of time. It's important to remember that the coaching process is a journey, and progress may not always be linear.
How much does sports life coaching cost?
The cost of sports life coaching can vary depending on the coach and the services they offer. Some coaches may charge by the hour, while others may offer packages or group sessions at a discounted rate. It's important to do your research and find a coach who offers services that fit your budget and needs.
What qualifications should I look for in a certified sports life coach?
When choosing a certified sports life coach, it's important to look for someone who has the proper training, experience, and credentials. Look for coaches who have received certification from reputable organizations such as the International Coach Federation (ICF) or the Certified Coaches Federation (CCF). You may also want to look for coaches who have experience working with athletes in your specific sport or age group.

In conclusion, sports life coaches play a vital role in the success of athletes and individuals looking to improve their personal development. These coaches are equipped with the necessary skills and knowledge to help athletes and individuals overcome any barriers that may be hindering their performance. 
Additional Posts: