The journey of adolescence can be challenging for both teenagers and their parents. With constant pressures from family, peers, and society, teenagers can sometimes struggle to stay on the right path.
For those in need of guidance and support, certified teen life coaches are becoming increasingly popular. This type of coaching can be especially beneficial for teenagers who are struggling with anxiety, depression, or other mental health issues.
A certified life coach can provide the guidance and support needed to navigate the various obstacles that come with growing up.
Whether your teenager is struggling with academics, social pressures, or personal development, a life coach can help them discover their full potential and lead a happier, more fulfilling life. 
In this article, we will explore some of the best-certified teen life coaches and the benefits of working with them.
Whether you're a teenager looking for guidance, a parent looking for support for your child, or an educator interested in helping your students achieve their full potential, this article will provide valuable insights and information.
List of Certified Life Coaches for Teenagers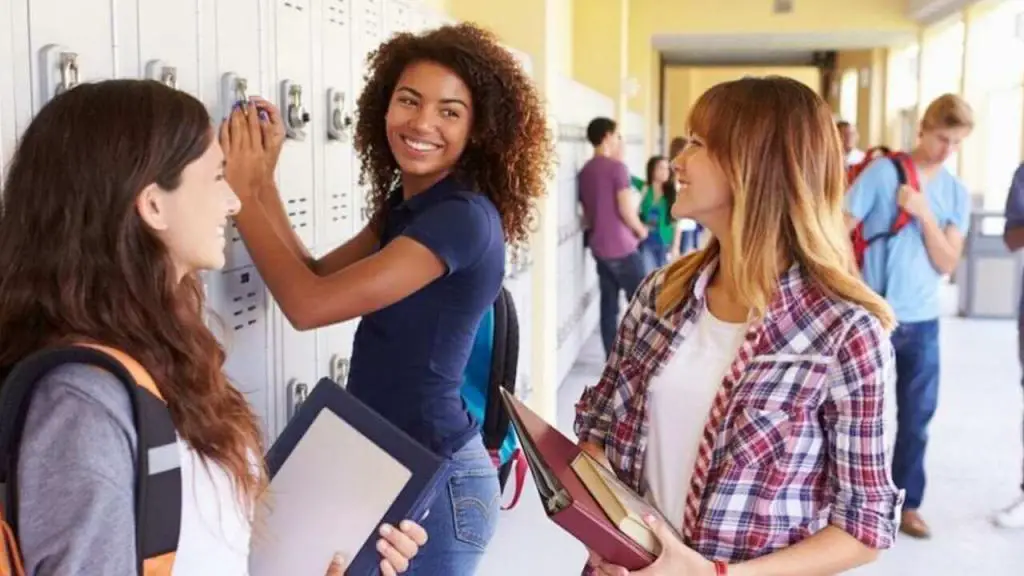 1. Coach Mickey 
Coach Mickey is a certified Teen Life Coach and a member of the very first Teen Wisdom Life Coach Certification graduating class.
She provides coaching, counseling, and mentoring to teens, pre-teens, young adults, and their families, without the stigma of therapy, in order to help them find balance in an unbalanced world.
Coach Mickey offers a variety of counseling and therapy services to teenagers, ranging from abandonment issues to life transitions, as well as therapeutic support for LGBTQ clients.
Counseling sessions may be tailored to manage anger management, addiction issues, domestic violence, gaming addiction, grief, low self-esteem, and eating disorders. 
2. Dr. RJ Jackson
Dr. RJ is a highly sought-after certified teen life coach in the United States. He is also recognized as one of the leaders in preventative orthodontics and one of the top providers of Invisalign in Texas.
Dr. RJ welcomes the opportunity to coach teens with a curriculum that focuses on leadership in relationships, academics, and personal development. 
His passion for helping others began in middle school when he discovered a desire to connect with his peers on a deeper level.
He remembers being devastated after hearing student after a student share their unhappiness and decided to create the first-ever "Student Talks" program at his middle school.
The program, which allowed students 15 minutes a day to speak to teachers, coaches, and guidance counselors about life, was a huge success and Dr. RJ has since committed to a lifelong mission of spreading happiness. 
Dr. RJ offers a 30-minute private consultation for parents/guardians to learn how they can help their child maximize their full potential for $10 USD.
3. Bethany Cain
Bethany Cain is a certified Christian Life Coach with a special focus on working with tweens, teen girls, and young adult women. She brings a wealth of experience to her practice, having recruited, trained, supervised, and counseled college staff counselors.
Based in El Dorado Hills, CA, Bethany operates a private practice that provides clients with the flexibility of connecting via telehealth on Zoom or Skype. 
Bethany is warm, friendly, open, and a positive role model for young women. Her focus is on helping young girls and women improve their relationships with themselves, others, and God.
She creates a safe and accepting space for young women to explore their feelings, needs, and thoughts without judgment. 
She encourages their strengths, positive values, and potential throughout the coaching process. By fostering a strong connection with her clients, Bethany helps young teens and women face their challenges and explore tough questions.
4. Kate Gladdin
Kate Gladdin is an expert and certified life coach who specializes in working with teenagers and their parents. She understands the difficulties that adolescents face with academic and social pressures and is committed to helping them navigate these challenges.
Having had personal experience as a troubled teenager, Kate has a natural ability to connect with and gain the trust of young people. She is relatable and relevant, making her an ideal role model and mentor for teenagers.
Kate utilizes a range of perspective-shifting exercises and practices to assist teenagers in understanding themselves better, which in turn improves their approach to personal and academic challenges.
With a wealth of experience, Kate has delivered speeches and presentations at schools and mental health organizations around the world, positively impacting the lives of over 200,000 students.
If you're unsure if coaching is the right choice for your teenager, schedule a complimentary consultation call with Kate. She'll answer any questions you may have and there are no obligations. Her goal is to help you make the best decision for your teenager.
Benefits of a Life Coach for Teenagers
Life coaching for teenagers can offer a wide range of benefits that can help them navigate through their teenage years and into adulthood. One of the main benefits of life coaching is the ability to help teens set and achieve goals. 
A coach can work with teens to identify what they want to achieve and develop a plan to reach their goals. This can be especially beneficial for teens who may not have a clear direction or understanding of what they want to achieve in life.
By working with a coach, teens can gain a sense of purpose and direction, which can be incredibly empowering.
Improving self-esteem and confidence is another key benefit of coaching. It can help teens develop a positive self-image and build confidence in their abilities.
Additionally, coaching can help teens manage stress and anxiety, which can improve their overall well-being.
Effective communication skills are vital for personal and academic success. Coaching can help teens develop these skills, which can be beneficial in all areas of their lives.
Additionally, coaching can support teens in their personal growth and development, helping them to become more self-aware, resilient, and successful in achieving their goals.
FAQs
Is a life coach the same as a therapist or counselor?
No, a life coach is not the same as a therapist or counselor.

While a therapist or counselor focuses on addressing mental health issues and past traumas, a life coach focuses on helping individuals set and achieve goals and make positive changes in their lives.
How often do teenagers typically meet with a life coach?
The frequency of meetings will vary depending on the individual needs of the teenager and the coach's recommendations. Some teenagers may meet with a coach once a week, while others may meet every other week or once a month.
Are the sessions with a life coach confidential?
Yes, sessions with a life coach are confidential. The coach will discuss with the teenager the boundaries of confidentiality and any exceptions if needed. 
The list of certified life coaches for teenagers provided in this article includes some of the best in the field, each with its own unique approach and specialties.
By working with a coach, teenagers can gain a new perspective, develop coping mechanisms and self-awareness, and build the foundation for a successful future. 
Investing in the well-being of your teenager is an investment in their future, and a certified life coach can provide the support and guidance they need to reach their goals and become the best version of themselves.
Additional Posts