Eating disorders are a group of serious mental illnesses characterized by abnormal or disturbed eating habits. The most common eating disorders include anorexia nervosa, bulimia nervosa, and binge eating disorder.
These disorders can have severe physical and mental health consequences, including malnutrition, organ damage, and an increased risk of death.
Eating disorders are more prevalent in women than in men, but they can affect individuals of any gender, age, race, ethnicity, and socioeconomic background.
The onset of eating disorders is usually during adolescence and early adulthood, but they can also occur in childhood or later in life.
Early intervention and proper treatment can improve outcomes and increase the chances of recovery. It's important for individuals with eating disorders to receive support and treatment from a multidisciplinary team, which typically includes a therapist, a dietitian, and a physician. 
Christian counseling for eating disorders
Christian counseling offers a comprehensive approach to treating eating disorders by addressing both the physical and spiritual aspects of the condition.
By incorporating a Christian perspective, individuals can find hope, healing, and growth through their faith in Jesus Christ. 
Christian therapists can provide support for those struggling with eating disorders and help them achieve a healthy weight, identify the underlying causes of their disorder, understand the impact it has on their lives, and build self-esteem and a positive body image. With this holistic approach, you can find lasting solutions, even when traditional methods have failed. 
If you or someone you love is struggling with an eating disorder, the following resources are here to offer the support and guidance you need to find freedom and healing.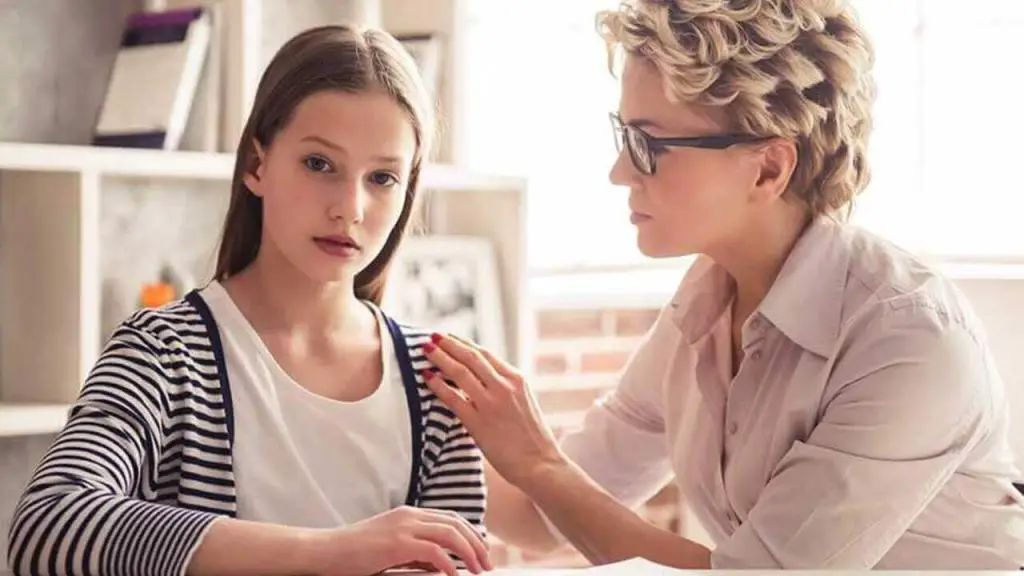 Where to find a good Christian therapist for eating disorders?
Following are some platforms where you can find a good Christian therapist for the treatment of your eating disorder. 
Bellevue Christian Counseling
Bellevue Christian Counseling is a website that offers Christian counseling services for individuals struggling with eating disorders.
The website is dedicated to helping individuals gain control of their lives, build self-worth, and restore physical, emotional, and spiritual well-being through Christian counseling. 
They offer a holistic approach to wellness, utilizing a combination of proven treatment methods and bible-based tools and prayer.
The website's Christian eating disorder counselors are trained in various treatments for eating disorders and work with clients to create personalized plans that suit their unique stories and needs for recovery. 
Their platform offers several types of therapy, including Cognitive-Behavioral Therapy (CBT), Family Therapy, and Counseling for Depression.
It invites individuals who are ready to start the journey of healing to contact them today to schedule a risk-free initial session.
Selah House
Selah House is a treatment center designed to help individuals reclaim freedom from their eating disorders.
The facility is located in the peaceful Indiana countryside and offers Christian-based treatment for women and teenage girls who have been diagnosed with anorexia, bulimia, ARFID, OSFED, or other co-occurring disorders. 
The center takes a holistic, faith-based approach, focusing on the individual and not just their symptoms. The team of professionals at Selah House focuses on addressing and dealing with underlying issues to support long-term recovery.
The center believes that a unique step-down approach and multidisciplinary therapies in a home-like setting are the best paths for treatment.
They have customized treatment options that include inpatient, residential, partial hospitalization, and aftercare treatment. The center offers various programs such as Yoga, Equine therapy, Art therapy, and Aftercare.
They also have a financial team that helps patients to work with insurance companies and to create payment plans that make the recovery process more affordable. 
The Renfrew Center
The Renfrew Center is a treatment facility that specializes in treating eating disorders. They offer Christian and Jewish programming options that integrate faith-based approaches to treatment within their evidence-based Unified Treatment Model for Eating Disorders. They have 
The center welcomes individuals of all religions and will make accommodations for special requests when necessary.
The clinicians at the center understand the importance of cultural and religious customs and use them to support recoveries, such as through the use of rituals, traditions, prayers, and blessings. 
The Renfrew Center stands out in the field of eating disorder treatment centers by providing not only inpatient programs but also a full range of services that support patients long after their residential stays, including outpatient programs, intensive outpatient programs, day programs, virtual treatment, etc. 
The treatment plans and goals are developed based on the specific needs of the patient, with input from the referring therapist.
The center encourages individuals who are interested in seeking treatment to have a confidential phone conversation with one of their Program Information Specialists to discuss any questions or concerns and begin the process of receiving treatment.
The Penn Medicine Princeton Center for Eating Disorders
The Penn Medicine Princeton Center for Eating Disorders is a renowned treatment center that provides inpatient care for individuals suffering from anorexia, bulimia, and other eating disorders, including children as young as eight years old. 
The center's approach combines different aspects of treatment such as psychosocial treatment, nutritional support, family involvement, and the latest clinical care, all within a safe, supportive, and understanding environment. 
The center is also equipped to handle patients with additional medical complications and those who have extremely low body weight. The center welcomes patients of all genders and provides a foundation for a full recovery.
FAQs
How does Christian therapy differ from traditional therapy for eating disorders?
Christian therapy incorporates a person's faith and spiritual beliefs into the treatment process. This may involve using biblical principles to help individuals understand and overcome their eating disorders.

Traditional therapy, on the other hand, focuses on addressing psychological and behavioral issues related to the disorder without necessarily incorporating spiritual beliefs.
Who can benefit from Christian therapy for eating disorders?
Individuals who have a strong faith and would like to incorporate their spiritual beliefs into their treatment may benefit from Christian therapy for eating disorders.

However, it's important to note that Christian therapy can be beneficial for people of any faith or belief system.
What should I expect in a Christian therapy session for an eating disorder?
A Christian therapy session for an eating disorder may include traditional therapy techniques such as cognitive-behavioral therapy (CBT) or family therapy, along with spiritual practices such as prayer, Bible study, and meditation.
The therapist may also use biblical principles to help the individual understand and overcome their disorder.
How do I know if I have an eating disorder?
There are several signs and symptoms that may indicate that someone has an eating disorder. Some common signs include:
Extremely restrictive or rigid eating habits, such as avoiding certain foods or strict portion control.
Obsessive thoughts about food, weight, and body shape.
Rapid weight loss or weight gain, often accompanied by a fear of gaining weight.
Distorted body image, such as feeling overweight or fat even when underweight.
Irregular menstrual cycles or loss of menstruation in women (amenorrhea)
Binge eating and purging behaviors, such as excessive exercising, laxative abuse, or self-induced vomiting.
It's important to note that not everyone with an eating disorder will have all of these symptoms, and some may not have any physical signs at all.
If you suspect that you or someone you know may have an eating disorder, it's important to seek professional help as soon as possible.