Choosing to seek professional help for your mental health can be difficult. But do not worry; you're not alone. The first step is simply acknowledging you are struggling and that you want to do something about it.
The realm of psychological treatment is growing, and countless options are now available for those who need it.
Treatment is available for those with a range of religious beliefs, and there are many psychiatrists who specialize in using the teachings of Christianity to inform their mental healthcare.
Below is a list of some of the best Christian psychiatrists and therapists in Atlanta, Georgia, covering a range of specialties.
5 Best Christian Psychiatrists in Atlanta, Georgia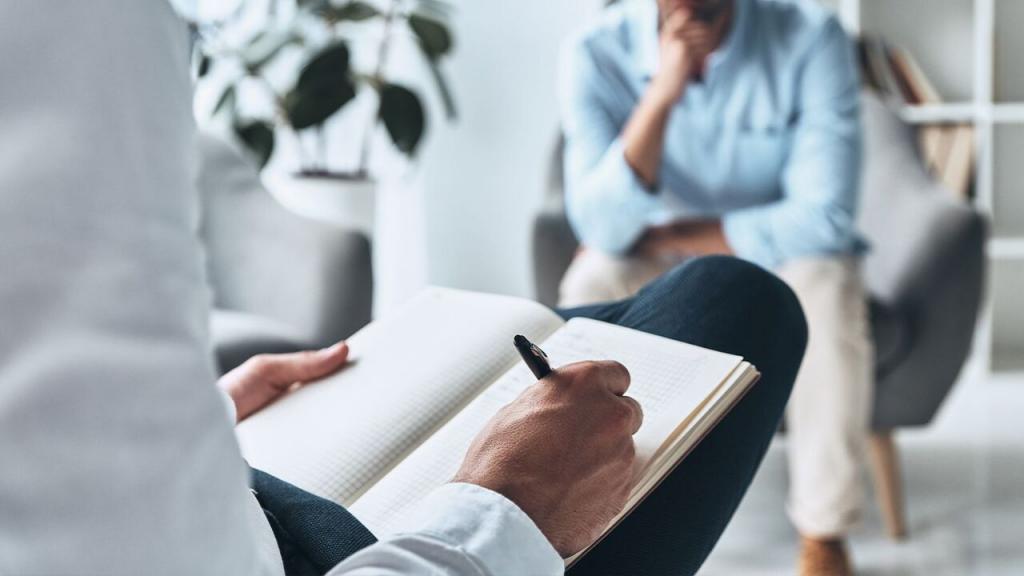 1. Beacon Counselling
Beacon Counselling is a group of licensed Psychiatrists and therapists who combine their clinical training and spiritual beliefs to help patients heal. They treat individuals, couples, and families.
Contact Information
Click here to visit the official website.
Address: 475 Boulevard Northeast, Atlanta, GA 30308
Phone Number: (470) 280-7466
2. Restoration Counseling of Atlanta
Restoration Counseling of Atlanta offers Christan counseling to individuals who need it, using a distinctly biblical approach. Individuals, families, and couples are welcome here to address their issues through the sense of Christianity.
A session will cost between $100 and $175.
Therapy Approach Specialties:
● ACT (Acceptance and Commitment Therapy)
● CBT (Cognitive Behavioral Therapy)
● DBT (Dialectical Behavioral Therapy)
● EFT (Emotion Focused Therapy)
● EMDR (Eye Movement and Desensitization and Reprocessing)
● ERP (Exposure and Response Prevention Therapy)
● IFS (Internal Family Systems)
Contact Information
Click here to visit the official website.
Phone Number: 678-534-3824
Email: admin@restorationcounselingatl.com
Locations:
Buckhead Address:
1740 Peachtree St NW Atlanta, GA 30309
Roswell Address:
102 Macy Drive Roswell, GA 30076
Woodstock Address:
3380 Trickum Rd, Bldg 1400, Ste 200 Woodstock, GA 30188
3. Kelly Cave, MA, LMFT, LPC, ABCST
Kelly Cave is a licensed professional counselor and marriage and family therapist. Kelly Cave provides counseling using the principles of her studies and the bible.
Cave's specialties include:
● Trauma and abuse
● Low self-esteem management
● Anxiety
● Depression
● Addiction
● Relationships
● Christian sex therapy
●A standard session will cost around $175.

Contact Information
Click here to visit the official website.
Phone Number: (770) 769-2796
Address: 1820 The Exchange, Suite 750, Atlanta, Georgia 30339
4. Northpoint Counselling
Northpoint counseling is a group of pastoral counselors licensed by the National Christian Counselors Association. Their counselors provide Spiritually led sessions for individuals, couples, and families.
The group of counselors covers a wide range of specialties, including:
● Individual counseling
● Marriage counseling
● Family counseling
● Abuse counseling
● Addiction counseling
● Children and teen counseling
● Divorce counseling
● Clergy counseling
● Spiritual guidance
Contact Information
Click here to visit the official website.
Address: 3333 Northside Drive – Suite B, Macon, Georgia 31210
Phone Number: (478) 973-9358
Email: info@northpointcounseling.org
5. Better Help
You can also find a counselor to suit your needs on Better Help. The website hosts dozens of therapists with a wide array of specialties to facilitate online counseling.
You can filter your search to find therapists who provide Christian-focused counseling.
Contact Information
Click here to visit the official website.
Email: contact@betterhelp.com
FAQs
Is it OK for Christians to see a therapist?
Yes. Faith and therapy are not mutually exclusive. You do not need to compromise your beliefs to receive mental health care. Looking after yourself and your mental well-being is vital and is valued in Christianity. There is nothing wrong with going to see a therapist.
However, to ensure you feel comfortable with your therapist, you can book with a faith-based therapist. This will ensure that you and your counselor have similar values and you can get the guidance you need.
However, booking with a Christian counselor is not essential, but it may help you feel more comfortable.
Can a couples therapist see husband and wife separately?
Yes. Many therapists will specifically ask to see each partner separately at specific points throughout the treatment. In some circumstances, the client and the therapist may choose to conduct most of the couples therapy with the husband and the wife having sessions separately.
It's common for couples therapists to see the husband and wife separately early in the counseling. However, each situation is different.
What percent of married couples go to marriage counseling?
Although statistics vary, around 49% of couples end up in marriage counseling at some point in their relationship- almost half the married population.
What should I avoid telling my therapist?
The main thing you should avoid telling your therapist is lies. Therapy is a space where you can share your thoughts and feeling in a confidential setting. It will only hinder your progress if you are dishonest with your therapist.
It's helpful to remember that your therapist has spoken to hundreds of people, hearing thousands of stories about people's personal lives. So, whatever you need to speak about, they can handle it.
Can a boyfriend and girlfriend go to therapy together?
Couples counseling exists for those who wish to improve their relationship- regardless of whether or not they are married. You can undertake couples counseling irrespective of how long you have been together, your marital status, and your living arrangements.
Additional Posts