For many individuals, faith is a crucial aspect of their lives. The intersection of faith and mental health is an important topic, particularly for those who are seeking help for emotional and psychological struggles.
Christian psychiatrists understand this and work to incorporate faith-based perspectives and principles into their treatment plans.
This article explores the benefits of consulting a Christian psychiatrist and lists some of the best Christian psychiatrists in Virginia.
Benefits of consulting a Christian Psychiatrist
One of the benefits of working with a Christian psychiatrist is that individuals can receive treatment in a safe and supportive environment that aligns with their values and beliefs.
This can help to reduce feelings of shame or discomfort that may be associated with seeking mental health treatment.
It can also help individuals to feel more comfortable discussing their struggles and concerns, knowing that their psychiatrist understands and respects their faith.
Another advantage of working with a Christian psychiatrist in Virginia is that they are often part of a larger network of faith-based professionals.
This can include pastors, counselors, and other mental health professionals who are trained in providing care that is rooted in faith-based principles.
This can be particularly helpful for individuals who are seeking holistic care that addresses their emotional, physical, and spiritual needs.
Best Christian Psychiatrists in Virginia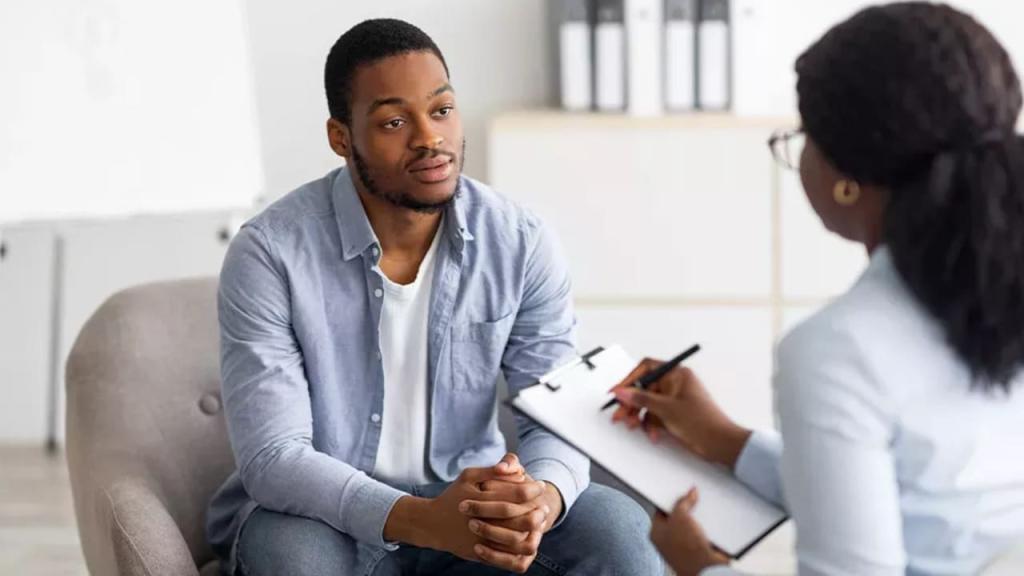 Following are some of the best Christian psychiatrists in Virginia.
1. Dr. Richard Kim
Dr. Richard Kim is a highly skilled board-certified Christian psychiatrist who offers personalized and compassionate care to patients seeking counseling and medication management.
With extensive experience in both psychopharmacology and psychotherapy, Dr. Kim is well-equipped to provide expert care to individuals with a variety of mental health concerns.
Dr. Kim's expertise extends to telemedicine, making it easy and convenient for patients to connect with him through online appointments.
Additionally, Dr. Kim has extensive experience in treating specific mental health conditions such as OCD, panic attacks, postpartum depression, and bipolar disorder.
He offers a variety of psychotherapy methods and can integrate Christian counseling into treatment when requested.
2. Young H Bae
Young H Bae is a highly experienced and board-certified psychiatrist with over 35 years of experience in psychiatry.
Alongside his career as a psychiatrist, he was ordained as a Christian Minister in 1999, and he founded Vine Psychiatric Associates to provide comprehensive healing based on modern psychiatric practice while integrating a spiritual approach.
Young provides medication management and counseling services, utilizing Cognitive Behavioral Therapy and Interpersonal Therapy approaches.
He has worked in both academic hospitals and private practices, with a focus on outpatient psychiatry for the past 15 years.
Young's most recent position was at Inova Behavioral Health at the Fair Oaks Hospital clinic.
He offers his clients his extensive experience as a psychiatrist and his biblical understanding as a minister to guide and assist them in their mental well-being.
Young has vast experience in treating various mental health conditions, including Mood Disorders (Depression and Bipolar Disorder), Anxiety Disorders (Generalized Anxiety, Panic Disorder, OCD, PTSD), and ADHD.
3. Ifeyinwa Utah
Ifeyinwa Utah is a highly empathetic and professional Christian psychiatrist who has a unique ability to connect and form strong therapeutic alliances with her patients.
Her warm demeanor and personalized approach make her easy to work with, and she focuses on holistic, integrative, and individualized approaches to mental health.
Ifeyinwa believes in promoting patients' strengths, reframing cognitive distortions, and using limited medications, prescribing them only after ample consideration of their potential benefits, risks, and alternatives.
Her professional interests include treating mood disorders, Bipolar disorder, Depression, anxiety disorders, and women's mental health, and she has extensive experience in treating trauma-related disorders such as PTSD.
She has a special interest in working with minority populations and focuses on a recovery model for her patients.
4. Adam O'Neill Associates
Adam O'Neill Associates is a mental health practice founded by Adam and Logan, whose treatment philosophy is based on a holistic approach that considers the biological, psychological, and spiritual aspects of their patients.
They believe that we are made in the image of God and that the redemptive work of Jesus Christ is essential in healing our psychology.
While they strongly believe in the power of faith, they recognize that medication can be considered when appropriate and seen as a gift from God.
The practice offers initial assessments, medication management, telehealth services, ketamine infusion therapy, and genetic testing for psychiatric medications. Overall, Adam O'Neill Associates prioritizes personalized and comprehensive care for their patients.
FAQs
What is the difference between psychologists and psychiatrists?
Psychologists and psychiatrists are both mental health professionals, but psychologists have a doctoral degree in psychology and focus on therapy and counseling, while psychiatrists are medical doctors who specialize in the medical management of mental health disorders and can prescribe medication.
How do you know if you want to consult a psychologist or a psychiatrist?
If you're looking for talk therapy to address emotional or behavioral issues, consult a psychologist. BetterHelp has a team of licensed therapists that you can choose from according to your needs and preferences.
However, if you're experiencing severe mental health issues and need medication or medical treatment, consult a psychiatrist.
You can look up qualified psychiatrists on the internet, ask around your friends and family, or choose from the ones mentioned above in this article.
Additional Posts