Sometimes dealing with life's struggles alone can be too much. It's important that you allow yourself to turn to someone for professional help, to receive the guidance and assistance required. 
You should never suffer alone, nor should you feel shame in seeking help. It is extremely commonplace to receive mental health treatment, regardless of spiritual beliefs.
There are many therapy options available that allow individuals to receive treatment from someone who upholds the same religious beliefs and uses them as the basis for treatment. 
We have compiled a list of the best Christian psychiatrists in San Diego and Christian therapy options in San Diego that can help you, regardless of the issues you face.
5 Best Christian Psychiatrists in San Diego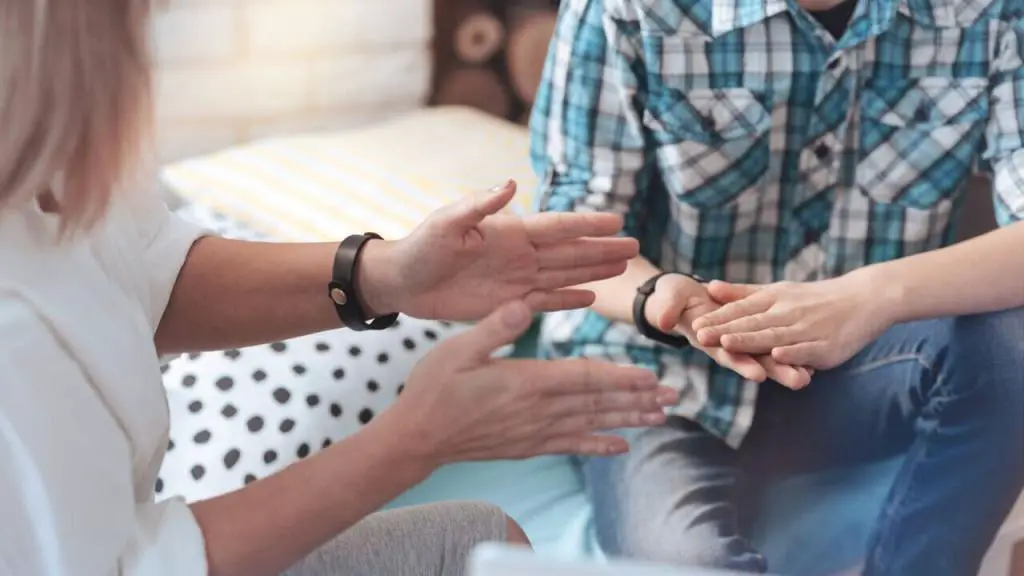 1.   Integrity Counseling Group
The integrity counseling group is a Christian service that operates both online and in-person.
A session will cost around $160 per 50-minute session but also have lower fee options available in the form of group therapy sessions that last 75 minutes and cost $75 per person.   
Integrity Counselling Group specializes in relationship counseling but addresses personal issues to help heal relationships. They provide counseling in the following sectors:
Relationship counseling
Sex addiction
Trauma
Anxiety
Depression
Teen
Younger Children
Contact Information
Click here to visit the official website.

Email: ​​change@integritycounselinggroup.com
Phone Number: (760) 283-7000
2.   Healing Center SD
Healing Centre SD exists to facilitate emotional, mental, and spiritual healing. Healing Center offers sessions with Certified Prayer Counselors both in person and online.
They also offer virtual sessions with Madi, who integrates her training in Psychology and Counseling to provide Holy Spirit-led sessions to help her clients.
However, the Healing Center does not provide psychotherapy, and its counselors are not certified Psychiatrists. They are Certified Prayer Counsellors.
Sessions cost $105 with a Certified Prayer Counselor and $245 with the organization's founder, Madi Stonier. 
Contact Information
Click here to visit the official website.
Email: info@healingcentersd.com
Phone Number: (858) 477-8625
3.   San Diego Christian Counselling
This website collates certified, professional therapists that can provide services to align with your Christian beliefs.
Each counselor on the site provides care and guidance using the teachings of the Bible, Christian wisdom, and methods of psychology to help clients.
The website is a helpful tool that allows you to select counselors based on your needs, whether you require family counseling, marriage counseling, or personal counseling.
Contact Information
Click here to visit the official website.
Phone Number:  (619) 332-4448
Address: 5405 Morehouse Drive, Suite #120, San Diego, CA 92121
4.   Brenda Stewart, Licensed Marriage and Family Therapist
Brenda Stewart offers faith-based in-person and online counseling in San Diego. You can contact Stewart for a free 15-minute consultation to establish whether or not she is a good fit for your needs.
Specialties include:
EMDR
Marriage
Blended families
Individual counseling
Family, parenting, and pre-marital.
Church Staff and Leader counseling.
Contact Information
Click here to visit the official website.
Email: brenda@ccencinitas.com 
Phone Number: 760-623-0690
5. Better Help
You can also find a counselor to suit your needs on Better Help. The website hosts dozens of therapists with a wide array of specialties.
You can filter your search to find therapists who align your needs and religious beliefs to receive online counseling.
Contact Information
Click here to visit the official website.
Email: contact@betterhelp.com
6. Karen S. Brown, M.D.
Karen Brown is a licensed psychiatrist offering an integrated approach to bridge the gap between psychiatry and Christianity. Brown offers remote-only services.

Brown has been practicing for over 18 years and has a wealth of experience when it comes to mental well-being. Her focus is to heal the individual and to facilitate and clarify an intimate relationship with god. 
A session will cost between $150 and $300.
Contact Information
Phone number: (858) 609-8072
FAQs
1.   Is there such a thing as Christain psychiatry?
Yes. Many licensed psychiatrists uphold strong Christian beliefs and incorporate these into their sessions. However, many Christian counseling services do not utilize psychiatrists and instead use therapists.

To clarify, a therapist is a licensed counselor or psychologist who you can use to help treat the symptoms of mental health issues to improve your quality of life.
Whereas a psychiatrist is a mental doctor who can diagnose mental disorders and prescribe medication that is necessary to treat conditions.
Both therapists and psychiatrists both focus on treating mental health disorders and can help individuals improve their quality of life.
It is a personal preference whether you choose to see a therapist or psychiatrist.
2.   Is it OK for Christians to see a therapist?
Yes. Faith and therapy are not mutually exclusive, and millions of people worldwide who hold religious beliefs see a therapist. You do not need to compromise your beliefs to receive mental health care.
Taking care of your mental well-being is crucial and is valued in Christianity. There is nothing wrong with going to see a therapist.
However, to ensure you feel comfortable with your therapist, you can book in with a faith-based therapist. This will ensure you connect with your counselor and have similar values. This is not essential, but it may help you feel more comfortable with your therapist.
3.   ​​Does the Bible support therapy?
There is no scripture that goes against going to therapy. And it is generally found that going to counseling is biblically OK.
Additional Posts