Mental problems are still considered taboo in many parts of the world. Going to a psychologist or a counselor is not feasible or convenient for everyone. Some people may find in-person therapy sessions intimidating or uncomfortable, while others may have trouble scheduling them into their busy routines.
If you have been struggling with some kind of mental or emotional problem, are experiencing burnout, or just need help dealing with life's challenges but are reluctant to go for in-person therapy, this article is for you. But first, let's find out what cognitive behavior therapy is and what its basic principles are.
What is Cognitive Behavior Therapy?
Cognitive behavior therapy, also known as CBT, is arguably the most effective type of psychotherapy that is helpful in not only in-person sessions but also when applied online. CBT, or 'talk' therapy, focuses on modifying thought patterns to help change people's emotions and behaviors.
The foundation of cognitive behavior therapy is based on the notion that negative emotions and actions are a consequence of distorted patterns of thought or beliefs, rather than the unconscious influences of the past.
In cognitive behavior therapy, you learn to recognize that your problematic patterns of thoughts are usually false, and replace them with alternative thoughts which are more in line with reality. This leads to healthier ways of thinking, and thus healthier outcomes reflected in outward behavior.
This article explores three ways you can obtain cognitive behavior therapy online: via online therapy platforms, online CBT workbooks, and CBT apps.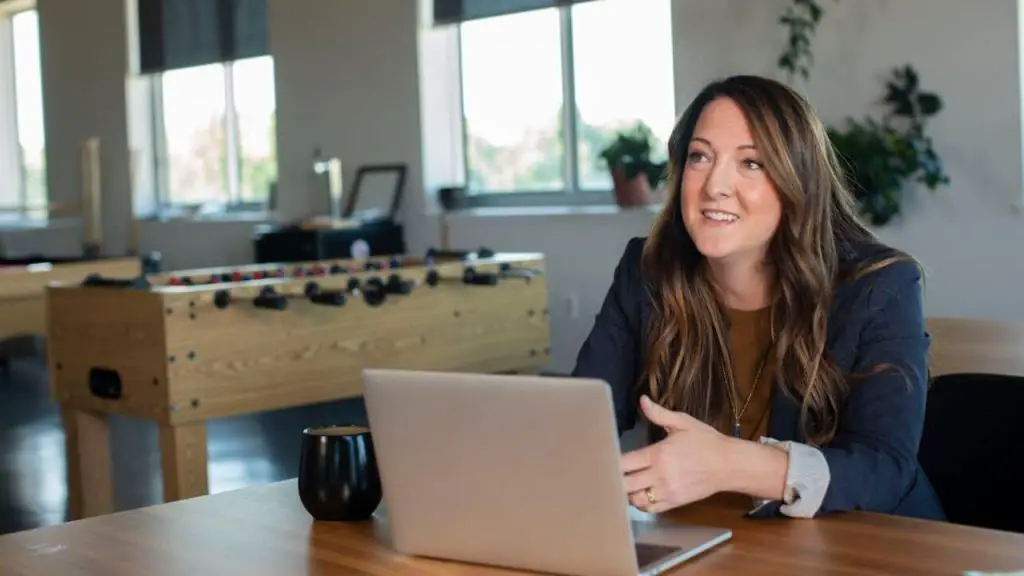 1.   Online CBT platforms
Suppose you are interested in getting CBT-based treatment for your problems, but you either can't spot a good therapist in your locality or find in-person therapy too expensive. In that case, you can opt for more affordable online therapy sessions via different online platforms. Following are some of the best platforms for CBT online.
BetterHelp
BetterHelp is an online platform that provides CBT services from licensed practitioners starting from $60 a week. BetterHelp has one of the largest networks of cognitive behavior therapists and a user-friendly interface. You can receive CBT from the psychologist of your choice, in the comfort of your own house.
Here are some therapists on BetterHelp who specialize in treating depression and related psycho-social problems:
BetterHelp gives you the option to switch your therapist if you don't feel compatible or comfortable with them. BetterHelp also provides financial assistance to those who qualify.
You can receive individual therapy as well as family and couples therapy via BetterHelp. You can take sessions through voice calls, live video calls, or text messages.
Simply head over to their website by clicking here. BetterHelp will ask you to answer a series of questions about the problems you are experiencing and your preferences regarding the psychologist. On the basis of the answers you provide, you will be matched with suitable therapists.
Online-Therapy.com
Online-Therapy.com (CBT-based) is another option you could choose which involves a 45 min session weekly with unlimited texting between sessions but also self-guided activities.
Their prices range from $40-$80 a week, depending upon your subscription plan, however, they do not accept insurance so you would have to pay out of your pocket.
Therapy Directory
Therapy's Directory can also help you find a licensed and experienced CBT therapist. You can search according to availability, specialty, affordability, and the therapist's personality. They have a user-friendly and easy-to-use interface and plenty of therapists to choose from.
Amwell
Amwell is another online therapy platform that has a team of psychologists specialized in CBT. Their packages range from $110 to $130 depending on the therapist.
Amwell also provides the option to hide your face during sessions. They also offer consultations with medical doctors if needed.
2.   Online CBT Workbooks
If you don't want to opt for online therapy, you can look into different workbooks for CBT that are available online for free. They teach you the basics of CBT, how it works, and different techniques of CBT in detail so that you can practice yourself at home.
CBT workbooks may also contain worksheets that contain different activities or tasks that you can do in order to practice the skills you read about.
A Course in CBT Techniques is an online CBT workbook by Bonfil and Wagage that you can check out for starters. It contains all the important information and techniques that you would need to get started. Plus, it is available online for free.
3.   CBT Apps
With the recent advancements in science and technology, there are now apps available on the internet that provide information about CBT techniques and help you implement them in your daily routine. These apps track your progress and give you personalized suggestions based on your specific symptoms.
You can also set reminders on these apps for different things, e.g., for meditation, taking time out for gratitude, or practicing relaxation techniques. Some of the best CBT apps include Sanvello, MindDoc Companion, Evolve, and Bloom. These are available on Android and iOS both.
Advantages of Online CBT
Online therapy sessions are way more convenient than in-person therapy. You can meet with your therapist via many mediums, for example, over voice calls, live video sessions, emails or text messages, etc.
You can be more flexible with the appointment timings. You can schedule your sessions based on your availability and take them from anywhere in the world. With online therapy, it has become easier for busy persons to take sessions outside of business hours and even on the weekends.
It is easier to find a therapist online. Many online platforms, like BetterHelp, will ask you a bunch of questions regarding your problems and preferences, and you will be matched with therapists based on your answers. This ensures to some extent that you will be compatible with your therapist, and in case you are not, you can also easily switch to a different therapist.
Online therapy is also more affordable than in-person therapy. Many online platforms offer much less expensive subscription deals than traditional therapy forms. Subscription plans on BetterHelp start from as low as $60.
If you opt for CBT websites or apps, you can still have an immersive experience as many of them offer homework tasks and activities based on your goals. This helps you stay focused and make the most out of your online experience.
Online CBT is not bound by time restraints. You can have constant access to your therapist as many platforms allow you to message them 24/7. Although your therapist may not be able to respond right away, this feature is still helpful for getting timely advice or encouragement.
Drawbacks of Online CBT
Despite all the above-mentioned advantages, there are some limitations to receiving CBT online.
Although online cognitive behavior therapy sessions may seem more affordable, most insurance doesn't cover them. Many insurance companies do not recognize online therapy, so you may have to cover the fee yourself.
Online therapy is not the best choice for more serious mental problems, for example, psychosis, eating disorders, substance abuse, or some personality disorders. Such issues are better tackled with in-person sessions with a therapist.
Online therapy is not suitable for emergency situations. There are certain hotlines available for some mental health crises but online therapy is not equivalent to that.
Online therapy requires a good and stable internet connection and a smartphone or laptop. Public Wi-Fi and computers are not the best options for receiving online treatment.
FAQs
Will CBT Online Work for Me?
There are many factors that may determine if CBT online would work for you, the most important of which is the level of commitment you are willing to show and the amount of effort you are determined to put into practice the skills and techniques taught in CBT.
Learning a new skill is always difficult at first, and CBT is no exception, but if you don't push past the initial difficult phase, it may never get easier.
CBT teaches you healthy and adaptive ways to deal with difficult situations through different techniques, and if you practice those techniques enough, you will automatically start to respond to challenging situations in a healthy way.
Is online CBT as effective as in-person treatment?
Numerous studies have found that online cognitive behavior therapy can be just as effective as in-person therapy. A meta-analysis of over 30 studies revealed that online treatment using CBT significantly reduced the level of anxiety and depression in patients.
Even when people did not feel 100% better, they reported significantly less anxiety and depression after their treatment. Studies have also proven that people who receive online CBT maintain their progress in most cases.
What can CBT help with?
Cognitive behavior therapy can help with anxiety, depression, bipolar disorder, eating disorders, body dysmorphia, panic attacks, phobias, OCD, social anxiety and confidence-related issues, low self-esteem, burnout, major life transitions, dealing with grief and loss, relationship difficulties and many other problems.
How to get started?
Based on your problems, you can choose the best way to receive CBT online from the different options mentioned in this article. As long as you have a smartphone or a computer, you can obtain benefits similar to in-person CBT sessions.
Online CBT platforms offer you a therapeutic experience that integrates perfectly with all kinds of busy schedules. 
Latest Posts: