The teenage years encompass a critical period of growth and self-discovery, where adolescents face a multitude of challenges while forging their identities and preparing for adulthood.
From academic stress and peer pressure to relationship complexities and mental health concerns, the pressures that teenagers encounter can significantly impact their emotional well-being.
Recognizing the importance of mental health support during this pivotal phase, seeking the guidance of professional counselors tailored to the needs of teenagers can foster resilience, emotional intelligence, and healthy coping mechanisms.
Counselors specializing in working with teenagers play a pivotal role in providing the necessary support and guidance to help adolescents navigate their unique challenges.
These professionals possess a keen understanding of adolescent psychology, enabling them to address various issues such as self-esteem, anxiety, depression, academic struggles, and interpersonal conflicts.
By fostering a safe and non-judgmental environment, counselors create an invaluable space for teenagers to express their concerns, explore their emotions, and develop effective strategies for personal growth.
Qualities to look for in a good counselor
Understanding the qualities that distinguish exceptional counselors for teenagers is paramount in selecting the best professional to meet their specific needs.
A combination of empathy, trustworthiness, expertise, effective communication skills, flexibility, and a non-judgmental attitude are some of the key traits that contribute to the success of a counselor specializing in adolescent therapy.
With the right counselor, teenagers can embark on a transformative journey toward self-discovery, self-acceptance, and improved mental well-being.
Best counselors for teenagers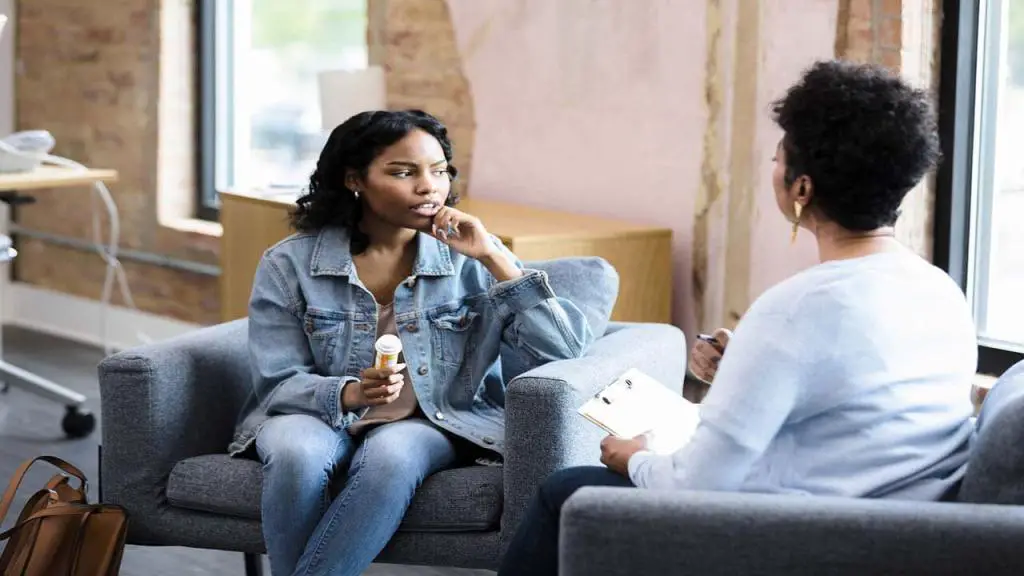 We have found and listed some of the best counselors for teenagers below. 
1. Center for Connection, Healing & Change
Center for Connection, Healing & Change specializes in providing comprehensive support to teenagers and their families.
With a major focus on teen counseling, their skilled therapists are experienced in addressing a wide range of challenges adolescents face, including relationships, attachment, anxiety, depression, behavior, academics, trauma, life transitions, and more.
Their approach is tailored to meet the unique needs of each teenager, ensuring that solutions align with individual circumstances.
The Center for Connection, Healing & Change is inclusive and welcomes all family dynamics and sexual identities. They are equipped to offer collaborative models of care to support complex needs, recognizing that each person is unique and requires personalized attention.
Sessions aim to not only alleviate symptoms but also address underlying issues for lasting change. The center provides practical and effective parenting solutions that foster a satisfying parent-teen relationship.
The center offers both in-person sessions at their Fairfax, VA location and online counseling options to accommodate diverse preferences and needs. Sessions are priced at $155 per session, and the center welcomes inquiries for a free consultation to learn more about their services and therapists.
2. Child & Teen Success Center
Child & Teen Success Center specializes in providing specialized counseling services for children and teenagers aged 5-17. With a focus on children, ADHD, and Oppositional Defiant Disorder (ODD), the center offers expert support to address a range of challenges commonly faced by young individuals.
Moreover, the center is experienced in helping children who have had past treatment failures and offers consultation with the child's school to ensure the child's best interests are served.
Using innovative and child-friendly techniques, the counselor establishes a safe and open environment for children to discuss their problems honestly. The focus is on instilling the beliefs, values, and work ethic necessary to overcome deficits and achieve success. The ultimate goal is to strengthen character, resilience, and self-control, fostering genuine self-esteem.
At Child & Teen Success Center, parents are actively involved in all sessions, providing valuable input and gaining new parenting skills. The center maintains affordable fees of $100 per session and accepts insurance. With both in-person sessions in Mountainside, NJ, and online counseling options, the center strives to accommodate diverse needs and preferences.
3. Child & Teen Counseling
Child & Teen Counseling is a distinguished nonprofit organization dedicated to providing affordable mental and emotional health services to children, teens, and families in the Los Angeles/San Fernando Valley area.
With a primary focus on teen counseling, their compassionate therapists deliver personalized strategies tailored to meet the unique needs of each individual. 
In addition, they actively involve parents in the therapeutic process, recognizing the importance of their contribution to fostering healthier relationships within the family unit.
They offer both in-person and online therapy options to accommodate individual preferences and needs. Their dedication to serving the community makes them an invaluable resource for families seeking affordable mental and emotional health support.
4. Cecil Gauer
Cecil Gauer is a compassionate counselor specializing in providing support to teenagers, and adults facing various challenges such as anxiety, depression, trauma and abuse, and LGBTQ+ identity and experiences.
Cecil is an integral part of the team at Resolution Counseling Center, which strives to make the process of starting therapy as seamless as possible. 
He offers multiple avenues for initiating therapy, including email, phone, text, and online booking. With conveniently located offices in Jersey City, Bloomfield, and Millburn, and telehealth services available throughout New Jersey and New York, he provides flexibility in scheduling appointments, offering day, evening, and weekend options.
Sessions with Cecil are priced at an affordable rate of $25 per session, and he accepts insurance to ensure accessibility to their services.
By creating a safe and inclusive therapeutic environment, Cecil seeks to foster a space where individuals can explore their concerns, build resilience, and work towards positive change.
5. Coppedge Psychotherapy
Coppedge Psychotherapy is dedicated to offering expert counseling support to teenagers, older children, and their families as they navigate the complexities of mental health challenges, with a specific focus on anxiety. With the goal of reducing symptoms and enhancing overall well-being, their counselors provide a range of strategies to alleviate distress and promote positive change.
At Coppedge Psychotherapy, clients can expect to explore new perspectives on their problems and discover effective ways to address them. Their counselors foster an environment of understanding and acceptance, empowering individuals to develop self-confidence and find greater satisfaction in life. 
Understanding the importance of accessibility to mental health services, Coppedge Psychotherapy accepts insurance, even as an "out of network" provider. The session fee is set at $120, offering a valuable and affordable opportunity for professional guidance and assistance, both in person and online.
6. Creative Counseling 4 Kids and Teens
At Creative Counseling 4 Kids and Teens, the well-being of every teen is held as a fundamental priority. With over two decades of experience in the Counseling/Social Work profession, their dedicated counselors understand the significance of creating an environment where teens feel loved, safe, and genuinely heard.
With a particular emphasis on working with children between the ages of 4 and 18, they combine art and play therapy techniques with Cognitive Behavior Therapy to address a wide range of needs.
Their extensive experience spans various conditions, including Autism, Intellectual Disability, ADHD, Anxiety, Depression, Mood Disorders, and more. By leveraging these specialized approaches, they empower kids and teens to develop essential qualities such as self-acceptance, self-awareness, and self-regulation.
To make the process as seamless as possible, the center offers both in-person sessions in Missouri and online counseling options. They understand the importance of finding the right fit, and as a result, provide a free 15-minute call for potential clients. Sessions are priced at $125 per session, ensuring affordability for families seeking professional support for their children.
FAQs
How long does teenage counseling typically last?
The duration of teenage counseling varies depending on the individual's needs and the nature of the issues being addressed. It can range from a few weeks to several months or even longer in some cases.
Will my teenager's counselor involve me in the counseling process?
Counselors typically involve parents or guardians to some extent in the counseling process. However, the level of involvement may vary depending on the teenager's age, confidentiality agreements, and the specific circumstances.
What if my teenager refuses to attend counseling?
It is not uncommon for teenagers to resist the idea of counseling initially. Openly communicate with your teenager about the potential benefits and encourage them to give it a try. In some cases, involving a school counselor or pediatrician in the conversation can help alleviate their concerns.
How much does teenage counseling cost?
The cost of teenage counseling can vary depending on factors such as location, the counselor's expertise, and whether you have insurance coverage. Some counselors offer sliding-scale fees or have options for reduced-cost sessions, so it is worth exploring these possibilities.
Can teenage counseling address academic issues?
Yes, counselors who specialize in working with teenagers can help address academic concerns, such as study skills, time management, test anxiety, and career exploration. They can offer guidance and support to enhance academic performance and navigate educational challenges.
What if my teenager's counselor identifies a mental health issue?
If a counselor identifies a mental health issue, they will discuss it with you and provide recommendations for further assessment or treatment. They may refer you to a specialized mental health professional, such as a psychiatrist or psychologist, who can offer a comprehensive evaluation and develop an appropriate treatment plan.

Remember, finding the best counselor for your teenager can make a significant difference in their mental well-being and overall development. The right counselor can empower your teenager to navigate the challenges of adolescence and emerge stronger, happier, and more resilient.
Additional Posts: