Being a single parent is tough, isolating, and stressful. It can be hard to find the time and energy to take care of yourself when you're constantly focused on taking care of others.
You might feel guilty for not being able to give your kids everything they need, or for not being able to be there for them as much as you want to be. All these can take a toll on a single mother emotionally, physically, and mentally. 
But despite the challenges, single mothers are incredibly strong and resilient. And with the help of a coach, you can learn how to navigate the struggles of being a single parent and find a sense of balance and peace in your life.
Let's dive in and explore how life coaching can specifically benefit you as a single mother.
How can single mothers benefit from life coaching?
Life coaches can help the single mother identify and set goals, create a plan to achieve them, and provide support and accountability to stay on track. Some specific benefits of life coaching for single mothers include:
Time management: A coach can help a single mother prioritize her responsibilities and create a schedule that allows her to effectively manage her time and meet her obligations as a parent and worker.
Financial planning: A coach can help a single mother create a budget, identify financial goals, and develop strategies for saving money and reducing debt.
Emotional support: A coach can provide a single mother with a safe and supportive space to process her feelings and emotions related to being a single parent.
Self-care: A coach can help a single mother identify her needs and make a plan for taking care of herself, both physically and emotionally.
Building a support system: A coach can help a single mother identify and connect with resources in her community, such as support groups and other single mothers, to build a support system that can provide her with emotional and practical support.
List of life coaches for single mothers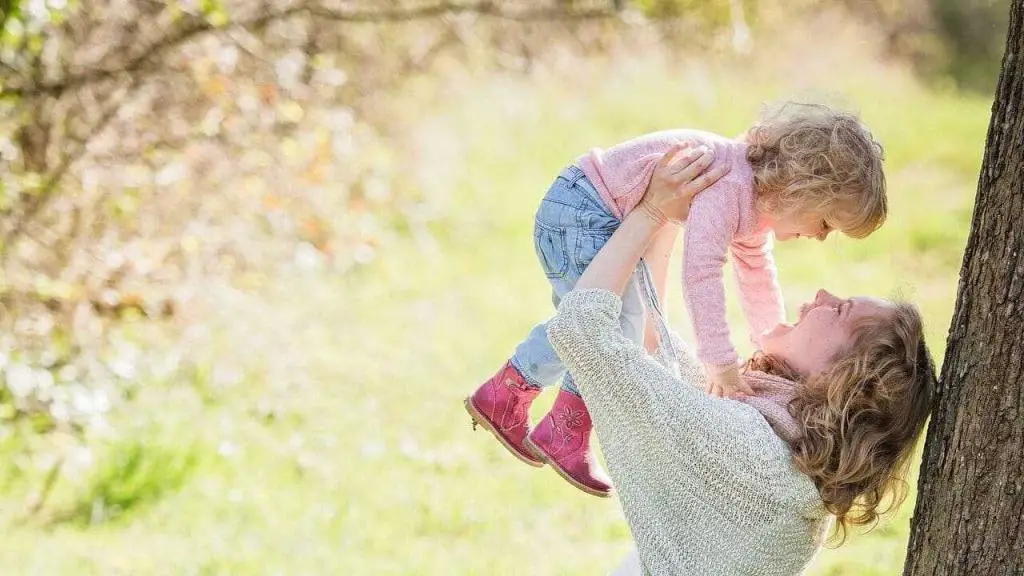 Following are some of the best life coaches that are dedicated to helping single mothers achieve balance and stability in their lives.
1. Nina Farr
Nina Farr is a qualified and experienced leadership coach who specializes in working with women who parent alone. She has been coaching single mothers for eight years and is the author of an internationally acclaimed book, "I am the Parent Who Stayed."
She also created the "Family Vision" coaching program, which is highly valued by single moms and has received support from a prestigious UK university, Big Lottery, and national charities. 
Additionally, Farr runs a community called "The Cluster Mothers," which provides essential support for women transitioning into single motherhood, including co-parenting, family law, parenting, well-being, and therapeutic support. 
Her passion is helping women reconnect with their inner strength and fire that can be snuffed out by family breakdown and the weight of responsibility.
If you're not sure about how to move forward, Farr offers a free initial call to discuss your needs and goals, and she is committed to helping you progress in the best way for you.
2. Julia Hasche
Julia Hasche is a mentor and coach specializing in break-up recovery and single parenting. She obtained certifications from the CDC as both a Divorce Coach® and a Divorce Transition and Recovery Coach.
After becoming a single mother in 2013 when her daughter was just a few months old, she founded her website "Single Mother Survival Guide" in 2016 to help new single mothers navigate their experiences.
Julia Hasche is an expert in aiding mothers who have been struggling to find themselves and their self-worth. She offers assistance to those who have become stuck in their routines, feeling lost and uncertain about their next steps.
Julia helps them to overcome the pain of a relationship ending, and rebuild their lives, feeling more connected to themselves and confident.
She provides guidance to single parents as they start anew, encouraging them to feel optimistic and encouraged about the future.
3. Chou Houlgra 
Chou Hallegra is the CEO and founder of Grace & Hope Consulting, a mental health consulting firm that promotes well-being and belonging for individuals and organizations.
With over 20 years of experience in human services, Chou is a certified life coach for single mothers who have personally experienced the challenges of being single moms and overcoming feelings of defeat and depression. 
Through her coaching, she helps single mothers heal from past hurts, reduce stress, find purpose and joy, and become the best version of themselves. If you're a single mother seeking to improve your life, schedule a free coaching session with Chou today. 
4. Catherine Ecton
Catherine Ecton is a life coach who specializes in helping single mothers achieve their goals and create fulfilling lives. She understands the unique challenges that single mothers face and works with her clients to develop a plan that addresses those challenges. 
As a life coach, Catherine is dedicated to helping her clients set up a plan to change their lifestyles, improve their careers, or cultivate new relationships.
She empowers her clients to tap into their own inner strength and resources and to believe that they have the power to create the life they want. 
Catherine is dedicated to her client's success and will follow up personally within one business day of your request.
With her guidance, single mothers can gain the clarity, confidence, and momentum they need to achieve success, balance, and fulfillment in all areas of their lives. 
FAQs
Is life coaching for single moms only for those who are recently divorced or separated?
No, life coaching for single moms can be beneficial for any single mother, regardless of how they became a single parent.

Single mothers may face unique challenges such as balancing work and parenting, dealing with the emotional fallout of a relationship, building a support system, and many others and a life coach can help them navigate these challenges.
How long does a typical coaching session last?
It depends on the coach and the client's needs. Some coaches may offer shorter sessions, such as 30-60 minutes, while others may offer longer sessions. It's best to check with the coach to see what their typical session length is.
How will I know if a coach is a good fit for me?
It's important to find a coach who you feel comfortable with and who understands your unique needs and goals. You can schedule a consultation or initial session to get a sense of their coaching style and approach. And, always trust your gut.
Do life coaches offer online or virtual coaching?
Many life coaches for single moms offer online or virtual coaching, which can be especially helpful for those who have limited time or are not able to meet in person. This is a great option to consider, as it allows you to receive coaching from the comfort of your own home.
BetterHelp is an online counseling and therapy platform that offers a wide range of mental health services, including life coaching. They have life coaches on staff who can provide support and guidance to single mothers.
To book a session with a life coach on BetterHelp, head over to their website and browse through the list of available life coaches to find the most suitable one for yourself. 
Single mothers often lack the support and guidance that a partner would provide, and life coaches can fill this gap. With the help of a good life coach, single mothers can take charge of their lives and create the future they want for themselves and their children.
Additional Posts