Marriage is a journey filled with ups and downs, highs and lows, and moments of profound connection as well as challenges.
While some couples navigate these twists and turn with ease, others may find themselves in need of a guiding hand to help steer their relationship back on track. This is where marriage counseling and the expertise of marriage counselors come into play.
Marriage counseling also referred to as couples therapy, is a transformative process that offers couples a lifeline when they are facing difficulties in their relationship.
It provides a dedicated space for partners to explore their emotions, communicate openly, and work through the issues that may be causing strain in their marriage.
It is an opportunity for couples to gain valuable insights, develop effective communication skills, and find new ways to reconnect and rebuild their bond.
Role of a marriage counselor
Marriage counselors are skilled professionals who specialize in helping couples navigate the intricate dynamics of their relationships.
They are equipped with the knowledge and expertise to facilitate healthy communication, provide unbiased guidance, and offer practical strategies to address conflicts and challenges.
These professionals create a safe and supportive environment where couples can openly express their feelings, confront deep-rooted issues, and work collaboratively towards shared goals.
So, whether you are seeking to enhance your marriage or are facing significant hurdles, read on to discover some of the best marriage counselors we have listed down for you and see how marriage counseling can be a catalyst for positive change and renewed love.
Marriage counselors in Cleveland, Ohio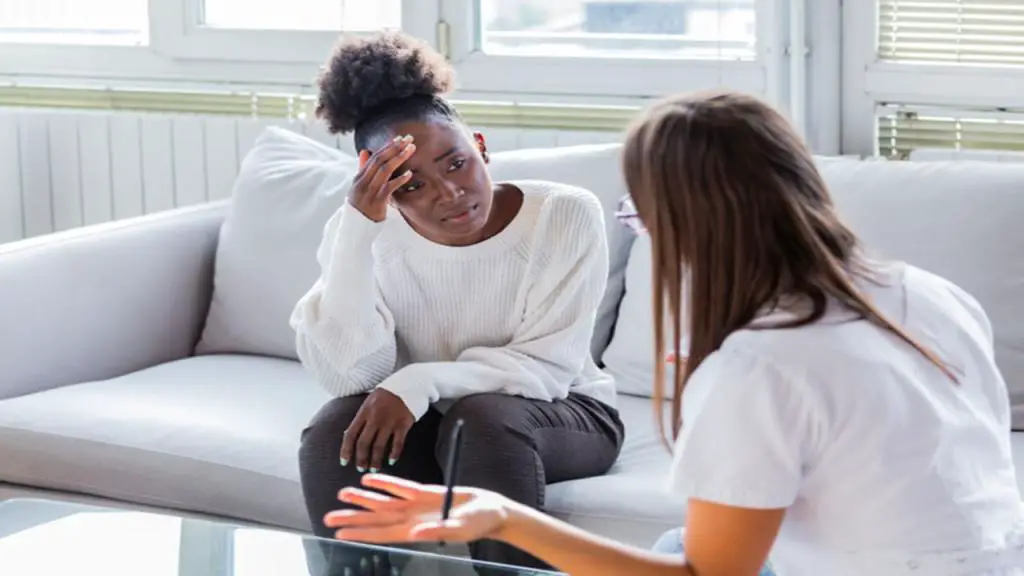 Following are some of the best marriage counselors you can visit if you reside in Cleveland, Ohio.
Aseem N. Garg
Aseem N. Garg is a dedicated marriage and family counselor with six years of experience in the field, who specializes in relationship issues, sex therapy, and substance use. As a minority male in a female-driven field, Aseem brings a unique perspective and expertise to his work with clients.
His approach is centered around empowering individuals, families, and couples to reach their full relationship potential by meeting them where they are.
One of Aseem's areas of particular interest is working with individuals and couples who have experienced sexual dysfunction or infidelity. He is actively pursuing certification as a sex therapist, further deepening his expertise in this important aspect of relationships. 
Aseem N. Garg also offers a free 15-minute consultation with clients and provides his services online. Individual sessions are priced at $150, while couple sessions are priced at $175. A sliding scale option is also available for those who may be eligible, ensuring that quality counseling is accessible to all. 
Lauren M Morgan
Lauren M. Morgan is a Licensed Professional Counselor and Marriage and Family Therapist, specializing in helping couples navigate the complexities of their relationships. With special training in Emotionally Focused Couples Therapy, which is grounded in attachment theory, Lauren brings a unique and effective approach to her work with clients.
At her practice, Sage Wellness, Lauren believes in establishing a strong therapeutic relationship where clients feel safe, accepted, and supported.
She creates an environment that encourages growth and empowers individuals, couples, and families to heal and develop new perspectives and practices that can be carried throughout their lives.
Using a range of therapeutic techniques, such as psycho-education, genograms, role plays, art therapy, and communication exercises, Lauren tailors her approach to meet the unique needs of each client.
With her expertise, Lauren's ultimate goal is to help individuals and couples experience a profound sense of security and self-actualization, allowing them to cultivate fulfilling relationships based on love and mutual support. Her individual sessions are priced at $120 and she offers both in-person and online counseling sessions.
Jerome C Rivers
Jerome C. Rivers is a highly skilled Marriage and Family Therapist specializing in helping couples overcome challenges and strengthen their relationships. With a focus on Family Conflict, Depression, and Addiction, Jerome provides compassionate support to individuals and families in need.
Jerome brings over 15 years of experience working with individuals facing mental health diagnoses, symptoms, and substance use disorders. He is deeply committed to helping individuals, couples, and families rebuild their lives and find lasting solutions.
Through a combination of individual, group, and family therapy, he guides his clients toward healing and growth.
Whether you prefer in-person or online sessions, Jerome is available to support you on your journey toward a happier and more fulfilling relationship. With his expertise and genuine compassion, he is ready to work alongside you and your family to navigate the complexities of life and build a stronger foundation.
Lauren Holland
Lauren Holland is a highly skilled marriage and family therapist specializing in helping families and couples navigate through challenges, conflicts, and relationship issues. With a particular focus on child and family conflicts, Lauren offers a unique approach that integrates play therapy and relational experiences to facilitate healing and growth.
Lauren's goal is to create a therapeutic environment where couples can learn and grow together. She understands the importance of tailoring therapy to meet the specific needs of each family member and is dedicated to building a strong therapeutic relationship that focuses on what you all need to thrive.
Lauren offers both in-person and online counseling sessions. She also offers a free 15-minute consultation to start the conversation and determine how she can best assist you on your journey toward a more harmonious and fulfilling family life.
Michael Pennington
Michael Pennington is a highly experienced and compassionate marriage counselor who is dedicated to helping individuals, couples, and families overcome their challenges and cultivate healthier relationships.
With eight years of practice, Michael understands the complexities of human connections and strives to create a safe and comfortable counseling experience for his clients.
As a licensed professional counselor and marriage and family therapist, Michael is well-equipped to address a wide range of concerns. His primary focus is on working with families, couples, and individuals, including children and adolescents. He has extensive experience dealing with various clinical issues, such as anxiety and depression, as well as relational issues like trust and communication.
As part of the dedicated team at Grow Well Cleveland, Michael collaborates with a diverse group of professionals who provide treatment from a wide range of modalities. With convenient office locations in Ohio City, Lakewood, and Sheffield, he aims to make counseling accessible and convenient for individuals and families seeking support.
Regain by BetterHelp
If you are too busy with in-person counseling or prefer the convenience of online therapy, Regain is an excellent option to explore. Operated by BetterHelp, Regain is specifically designed to provide couples with access to skilled marriage counselors and therapists. Through Regain's platform, you can easily connect with professionals who specialize in relationship counseling, tailored to meet the unique needs of couples. 
By answering a few questions about your specific concerns, Regain matches you with a counselor who can provide the support and guidance you require. However, if you find that the initial match isn't the perfect fit for you, Regain offers the flexibility to switch counselors easily.
With its user-friendly interface and comprehensive approach to online therapy, Regain provides a convenient and effective solution for couples seeking professional help in strengthening their relationship.
Conclusion
Remember, seeking marriage counseling is not a sign of weakness or failure, but rather a proactive step towards growth and improved well-being. It takes courage to acknowledge that your relationship could benefit from professional support, and the rewards can be transformative.
With the support of a dedicated marriage counselor, you can navigate the complexities of your relationship, nurture a thriving partnership, and create a fulfilling life together.
FAQs
How do I know if my spouse and I need marriage counseling?
If you and your spouse are experiencing persistent conflicts, communication breakdowns, loss of intimacy, or feelings of disconnect, it may be a good time to consider marriage counseling.

Additionally, if you find it challenging to resolve issues on your own or if you feel stuck in negative patterns, seeking professional guidance can provide valuable support and tools for improving your relationship.
What can I expect during a marriage counseling session?
Marriage counseling sessions typically involve open and honest discussions facilitated by a trained counselor. The counselor will create a safe space for both partners to express their thoughts and feelings and will help identify underlying issues contributing to the challenges in the relationship.

The counselor will also provide guidance, teach effective communication techniques, and work collaboratively with the couple to develop strategies for positive change.
How long does marriage counseling typically last?
The duration of marriage counseling varies depending on the specific needs and progress of each couple. Some couples may benefit from a few sessions to address a specific issue, while others may find it helpful to engage in ongoing therapy for an extended period.

The counselor will work with you to establish a treatment plan tailored to your unique circumstances and goals.
Can marriage counseling save a relationship on the brink of divorce?
Marriage counseling can be instrumental in helping couples who are contemplating divorce or experiencing significant marital challenges. It provides an opportunity for open dialogue, conflict resolution, and exploring underlying issues.

While outcomes can vary, many couples have found that marriage counseling has helped them rebuild trust, improve communication, and reignite the spark in their relationship, ultimately leading to a healthier and more fulfilling partnership.
Do both partners need to be present in marriage counseling sessions?
Ideally, both partners should be present in marriage counseling sessions to ensure effective communication and shared understanding. However, there may be circumstances where one partner is initially reluctant or unable to attend.

In such cases, individual counseling can still be beneficial, as it allows one partner to work on personal growth and gain insights that can positively impact the relationship. Eventually, involving both partners can be helpful for comprehensive couples therapy.
Additional Posts: