Sports medicine is a specialized field of healthcare that focuses on the prevention, diagnosis, treatment, and rehabilitation of injuries and conditions related to sports and physical activity. It encompasses a wide range of disciplines, including exercise physiology, biomechanics, sports psychology, nutrition, and physical therapy, among others.
Physical therapy in sports medicine involves the use of physical methods, such as exercise, stretching, massage, and other techniques, to help athletes and active individuals recover from injuries, manage pain, and improve physical function and performance.
Physical therapists in sports medicine work closely with athletes, coaches, and other healthcare professionals to develop personalized treatment plans that are tailored to the specific needs of each individual. They may use a variety of techniques and modalities to help their patients, such as manual therapy, ultrasound, electrical stimulation, and therapeutic exercise.
Goals of Sports Medicine Physical Therapy
The goals of sports medicine physical therapy are to help athletes and active individuals recover from injuries, manage pain, and improve physical function and performance. Specifically, sports medicine physical therapy aims to:
Reduce pain and inflammation: Physical therapists use various techniques such as heat and ice therapy, manual therapy, and electrical stimulation to help reduce pain and inflammation associated with sports injuries.
Restore range of motion and flexibility: Sports medicine physical therapy helps to restore the range of motion of the injured body part through stretching and other exercises. This is important to help the athlete return to their sport or activity.
Improve strength and endurance: Physical therapists help athletes regain strength and endurance in the injured body part through a variety of exercises, such as resistance training and cardiovascular training.
Enhance balance and coordination: Sports medicine physical therapy may involve exercises to improve balance, coordination, and proprioception (the body's sense of where it is in space) to reduce the risk of future injuries.
Prevent future injuries: Physical therapists work with athletes to develop personalized injury prevention plans, which may include specific exercises, stretching routines, and modifications to technique or equipment.
Where to find sports medicine and physical therapists?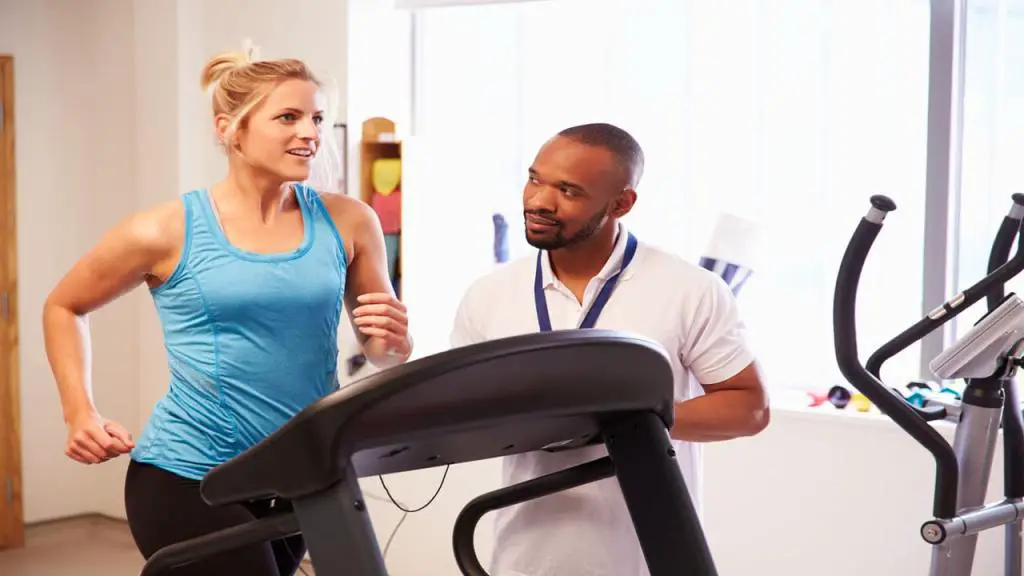 1. Select Physical Therapy
Select Physical Therapy is a leader in physical therapy excellence, being part of the largest physical therapy network in the United States. With almost 2,000 outpatient physical therapy centers and over 7,000 licensed therapists, they provide exceptional care to patients nationwide.
Their nationally recognized sports medicine program, Select Sports, is designed for people of all levels of athletic ability. They partner with specialists to develop personalized treatment plans for athletes with sport-related injuries such as ACL tears, concussions, and shin splints. Thousands of athletes are treated at their centers nationwide, with the goal of helping them return to their activities and achieve their individual goals.
2. UC San Diego Health
UC San Diego Health is a leading healthcare provider in San Diego County that offers primary and urgent care services for kids, adults, and seniors at convenient locations across the area. The center also provides specialized care for sports injuries through its sports medicine physicians and physical therapists. 
Patients may be referred to sports physical therapy for a range of injuries or conditions, including knee injuries such as ACL tears, runner's knee, and ITB syndrome, shoulder injuries including rotator cuff, labral, and instability problems, elbow problems, ankle sprains, hip impingement, back pain, and pre and post-operative care.
UC San Diego Health also offers the MyUCSDHealth Care Connection app, providing patients with a convenient way to manage their health care.
3. Froedtert & the Medical College of Wisconsin's 
Froedtert & the Medical College of Wisconsin's Sports Medicine Team offers comprehensive care to athletes of all levels. The team includes highly trained physicians, physical therapists, athletic trainers, and a dietitian. 
The physicians on staff are fellowship trained in sports medicine and specialize in orthopedic surgery, physical medicine and rehabilitation, and family and community medicine. They work together in a multidisciplinary environment to diagnose, treat, and educate patients for the best possible outcome. 
The Sports Medicine Center offers state-of-the-art surgical procedures, including ACL reconstruction, rotator cuff repairs, and arthroscopy of the knee, shoulder, elbow, ankle, and hip, as well as ulnar collateral ligament repairs and impingement repairs. They committed to helping athletes recover quickly and safely so they can return to their normal activities.
4. Cincinnati Children's
Cincinnati Children's is a healthcare provider that offers specialized care for pediatric musculoskeletal injuries through its sports and orthopedic physical therapy program. Their team of therapists and physicians collaborate closely to provide personalized care for each athlete using the latest research and techniques. 
The program offers both in-person and video telehealth visits to ensure accessibility and convenience. Each child receives a tailored evaluation and treatment plan, which is carried out by their dedicated physical therapist throughout their care. Cincinnati Children's is committed to providing safe and effective care that enables young athletes to recover quickly and return to their activities.
FAQ's
What do professionals in sports medicine treat?
Some common conditions and injuries that sports medicine professionals may treat include sprains and strains, fractures, dislocations, tendonitis, concussions, and overuse injuries. They may also provide guidance on injury prevention, sports performance optimization, and proper nutrition and hydration.
Who can benefit from sports medicine and physical therapy?
Sports medicine professionals work with athletes of all levels, from amateur to professional, as well as individuals who are physically active in other ways, such as dancers, gymnasts, and runners. They may also work with non-athletes who have suffered injuries or conditions related to physical activity, such as back pain or repetitive strain injuries.
How can sports medicine physical therapists optimize sports performance?
Physical therapists may provide guidance on sports-specific training and conditioning to help athletes improve their physical performance.
Overall, physical therapy in sports medicine is a valuable tool for athletes who want to improve their performance, recover from injuries, and maintain their physical health and well-being. It can help athletes of all levels stay healthy, active, and competitive in their chosen sport.
Additional Posts: