Sports massage therapy is a specialized form of massage that is primarily focused on improving the athletic performance and recovery of athletes. It uses a combination of various techniques and modalities to help athletes prepare for or recover from intense physical activity. This type of massage is not just limited to professional athletes; anyone who engages in regular physical activity can benefit from it.
The primary goal of sports massage therapy is to help athletes prevent injuries and enhance their performance. It does this by improving the flexibility and range of motion of the muscles, reducing muscle tension and soreness, and promoting the healing of soft tissue injuries. Sports massage can also help to increase circulation, reduce inflammation, and improve the overall health of the athlete's body.
Sports massage therapists typically use a range of techniques during a session, including deep tissue massage, trigger point therapy, myofascial release, and stretching. These techniques are designed to target specific areas of the body that are commonly affected by athletic activity, such as the legs, shoulders, back, and neck.
Sports massage therapists in Vancouver
Following are some of the places you can get the best sports massage therapy in Vancouver.
1. Everest Therapeutics
Located in Vancouver, Everest Therapeutics is a premier massage therapy clinic that has been providing exceptional services to clients for several years. With a reputation for attracting and retaining the most skilled and experienced registered massage therapists (RMTs), Everest Therapeutics is known as a leader in the profession. 
Many of the clinic's massage therapists are recognized in the media, having worked with Olympic teams and traveled internationally as sports massage therapists. For example, some of their therapists worked with the Canadian Women's Soccer Team during the 2008 Beijing and 2012 London Olympics.
Apart from offering exceptional massage therapy services, Everest Therapeutics also boasts a team of specialized practitioners that includes a sports acupuncturist, an osteopath, and two sports naturopaths. This diverse team of experts allows the clinic to provide clients with a well-rounded and holistic approach to therapy.
2. Mountain View Movement
Mountain View Movement is a wellness studio that takes pride in providing the highest level of comfort and well-being to its patients. The therapists at the studio are passionate about their craft, and their primary objective is to help each patient achieve better health.
The studio is renowned for its sports massage therapy, and athletes from all around the area have sought out their services. The registered massage therapists at Mountain View Movement are highly trained and specialize in various massage techniques. They are always up to date on the latest techniques and use their expertise to provide a personalized experience for each patient.
At Mountain View Movement, patient involvement is highly encouraged during their sports massage therapy sessions. The RMTs are always willing to answer any questions the patients may have, ensuring that they are comfortable and at ease. Patients are also encouraged to speak up if any techniques cause discomfort, and the therapists will adjust the massage accordingly to provide maximum benefit.
3. West End Wellness
West End Wellness is a premier destination for those seeking top-quality sports massage therapy. Their professional therapists use a range of techniques to help restore the body and mind, promoting optimal athletic performance and overall wellness.
Whether you're a professional athlete or simply someone looking to stay active and healthy, West End Wellness offers a comprehensive approach to massage therapy that can help you achieve your goals. Their team of fully qualified therapists is dedicated to providing each patient with personalized treatment tailored to their specific needs.
At West End Wellness, they understand the importance of making healthcare accessible and affordable for everyone. That's why they offer direct billing for extended healthcare benefits and ICBC claims, making payment convenient and hassle-free. Patients can rest assured that they only have to pay any relevant deductible and user fee, as West End Wellness handles all the paperwork and technical details.
4. InterActive Sports Clinic
InterActive Sports Clinic is a specialized destination for individuals seeking expert sports massage therapy. Their Registered Massage Therapists (RMTs) use a combination of compression and stretching techniques to address soft tissue dysfunction, employing a unique blend of myofascial therapies, sports massage techniques, stretching exercises, and advice on exercises to integrate into workouts.
At InterActive Sports Clinic, their goal is to reduce chronic strain patterns, injuries, improper training, and trigger points to help you achieve a quick return to optimal athletic function. With a focus on rehabilitation, their team of skilled RMTs works to help restore the body's natural balance and promote healing.
For an Initial Assessment and treatment (60 minutes), the cost for Registered Massage Therapy is $130 plus GST. Additionally, they offer direct billing to several insurance companies, making payment easy and convenient for their clients.
5. PainPRO Clinic
PainPRO Clinic offers an uncompromising approach to healthcare, focused on providing fast and effective pain relief, injury recovery, and movement performance. Their team understands that collaboration and working together is the key to achieving optimal results. 
Sports Massage Therapy is one of their core services, and it is tailored to support all fitness enthusiasts, from elite athletes to weekend warriors. Properly applied, Sports Massage can help to reduce recovery time from sporting injuries and improve sports performance. Their team of highly skilled practitioners uses a range of techniques to target specific areas of the body, promoting healing and restoring balance.
Their Sports Massage Therapy treatments start from $87 for 30 minutes, and they suggest checking with your insurance provider to ensure what level of coverage you have. PainPRO Clinics strives to make healthcare accessible and affordable for everyone, and their team will work with you to ensure you get the care you need.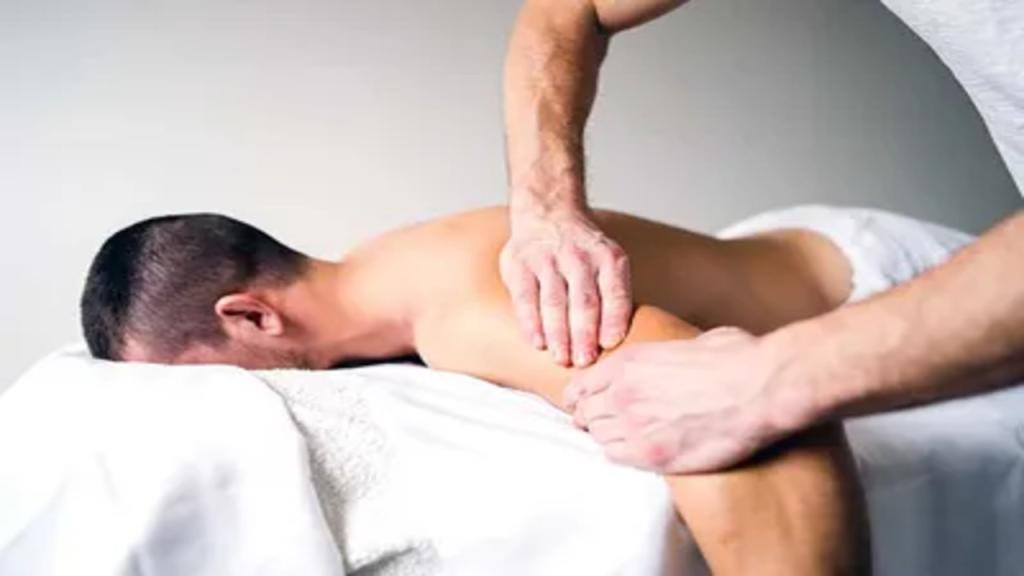 Benefits of Sports Massage Therapy
One of the main benefits of sports massage is that it can help athletes achieve their peak performance by enhancing their physical abilities. By improving blood flow and oxygenation to the muscles, sports massage can help to increase flexibility, reduce muscle tension and soreness, and improve range of motion. This can all help an athlete perform at their best and gain a competitive edge.
In addition to helping athletes perform at their best, sports massage can also help to prevent or reduce the risk of injury. By identifying areas of the body that are prone to injury or are experiencing strain, sports massage therapists can work to release tension and prevent injury from occurring. This can help athletes to stay healthy and avoid downtime due to injury.
Finally, sports massage can also aid in the recovery process after an injury has occurred. By promoting blood flow and reducing inflammation, sports massage can help to speed up the healing process and improve the range of motion. It can also help to reduce pain and discomfort, allowing athletes to return to their sport more quickly and safely.
What to expect during a sports massage therapy session?
During a sports massage therapy session, the therapist will typically begin by assessing the athlete's needs and goals. They will then use various techniques to work on the areas of the body that require attention, paying close attention to any areas that are particularly tight or sore. The therapist may also use various tools and equipment, such as foam rollers or massage balls, to help release tension in the muscles.
FAQs
How many sessions of sports massage are essential for fitness?
The frequency of sports massage therapy depends on individual needs and goals. Some athletes may benefit from regular weekly or bi-weekly sessions, while others may only need occasional treatments according to their needs.
Is a sports therapist the same as a sports massage therapist?
A Sports Therapist is a healthcare professional who possesses the expertise, proficiency, and capability to employ principles of sports and exercise to enhance performance, develop preparation strategies, and design injury prevention programs. On the other hand, a sports massage therapist is a professional who specializes in providing massage therapy specifically for athletes and those involved in sports and exercise.
What should you wear during a sports massage?
Most sports massage therapists recommend wearing comfortable, loose-fitting clothing or athletic wear. It is also common to receive sports massage therapy while wearing shorts or underwear. It's common to wear athletic shorts and a tank top. Some women prefer to wear leggings or yoga pants instead of shorts.
Is sports massage therapy painful?
Sports massage therapy can be uncomfortable at times, particularly when targeting areas of tightness or injury. However, the therapist should always work within your comfort level and adjust the pressure as needed.

Overall, sports massage therapy is a valuable tool for athletes who want to improve their performance, recover from injuries, and maintain their physical health and well-being. It can help athletes of all levels stay healthy, active, and competitive in their chosen sport.
Additional Posts: