Vision coaches are professionals who help individuals develop and achieve their personal and professional goals by providing guidance and support in areas such as goal-setting, motivation, accountability, and strategic planning. While vision coaching is typically associated with life coaching, it is also becoming increasingly popular in the field of sports coaching.
Role of a vision coach
In both life and sports coaching, the role of a vision coach is to help individuals gain clarity about their goals and vision, and then develop the skills and strategies needed to achieve them. Here are some of the key ways in which vision coaching can benefit individuals in both life and sports:
In life coaching, vision coaching can help individuals set clear, achievable goals that are aligned with their values and priorities. It can also help them stay motivated and accountable by providing ongoing support, feedback, and encouragement. Additionally, vision coaching can help individuals develop strategic plans to achieve their goals, identify potential obstacles and develop contingency plans to overcome them, and stay focused and motivated even when faced with challenges and obstacles.
In sports coaching, vision coaching can be particularly beneficial in helping athletes develop mental toughness and stay focused and motivated in high-pressure situations. It can also help athletes set clear, achievable goals, develop specific strategies to overcome weaknesses and stay accountable for their progress by providing ongoing support and feedback.
List of vision coaching centers
If you feel stuck or uncertain about your goals or direction in life, the following vision coaches can help you gain clarity and focus, develop a plan of action, and stay accountable for your progress.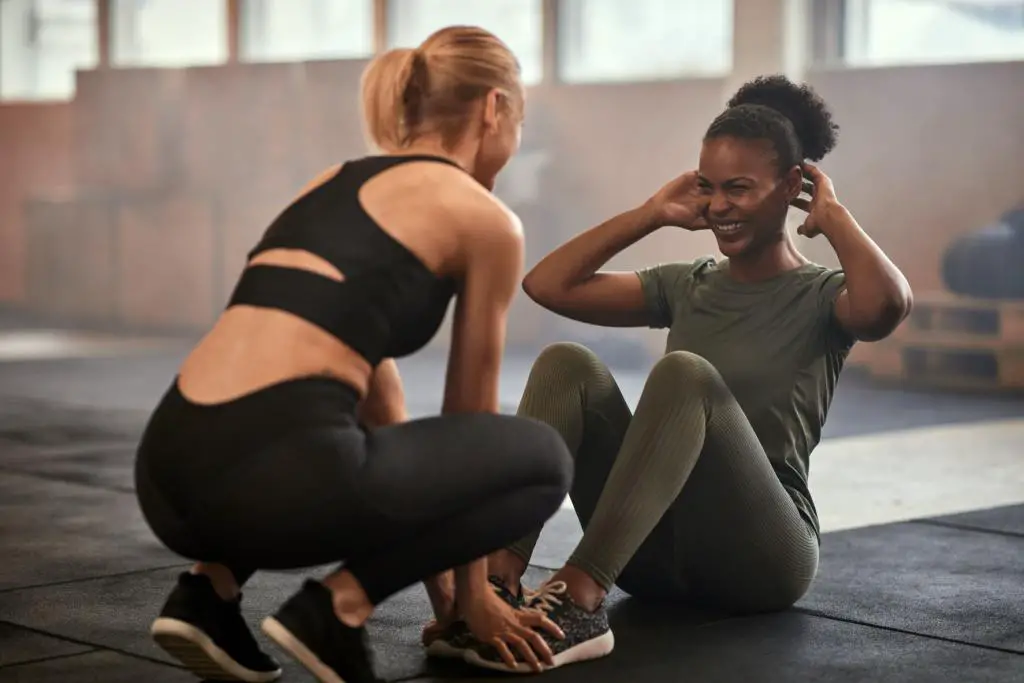 1. Vision Quest Coaching
Vision Quest Coaching is a dynamic coaching center that caters to endurance athletes and coaches. They offer a wide range of scientifically designed coached cycling, running, swimming, and strength workouts that are tailored to meet individual needs. 
The center is dedicated to helping athletes improve their endurance, break through physical and mental barriers, and achieve success. Clients have access to experienced coaches who offer guidance, insight, and instruction to help them achieve their goals.
In addition to their coaching services, Vision Quest Coaching also offers VQ Wellness, a division dedicated to promoting health and wellness in corporate communities. With over 20 years of experience in personal and individual coaching, the center's team of experts in longevity, nutrition, mental health, exercise, and sleep delivers highly customized wellness programs to corporate clients.
Clients can choose from a variety of membership options to suit their needs, including a 4 classes pack for $119, a virtual membership for $99/month, and a membership for $225/month. No matter which option clients choose, they can be sure they will receive expert coaching and support from the Vision Quest Coaching team.
2. The Motivation Clinic
The Motivation Clinic, founded by Lara Doherty, is a center dedicated to providing tailored support to individuals seeking clarity and purpose in all areas of their lives. The clinic offers private one-to-one coaching with Lara or the option to join a supportive community or corporate coaching group. Lara is passionate about helping others realize their potential and believes that with the right support, encouragement, tools, and strategies, anyone can achieve their dreams.
The Motivation Clinic offers an introductory 1:1 coaching session that can be gifted to a friend, loved one, colleague, or oneself. Additionally, clients can enroll in the 8-week or 8-session program that is tailored to their specific needs. 
These programs help individuals get unstuck, reduce overwhelm, create a clear vision, and enhance their performance in their personal or professional life. By joining these programs, individuals can make significant progress toward their goals and reach their full potential.
3. Vision Coaching Inc.
Vision Coaching Inc. is a unique coaching center that envisions a world that values creative, resilient, and compassionate leadership. Their revolutionary, automated, online coaching management system seamlessly combines their proven leadership coaching process with robust software, which allows the coaching process to be tracked and outcomes to be accurately measured. 
They specialize in leadership coaching, which is a personalized and customized process that brings out the best in individuals and their leaders. This, in turn, leads to better team performance and organizational success.
With the V1 Coaching System, clients can access a comprehensive, results-driven program that is tailored to their specific needs. The system tracks and measures the outcomes, ensuring that clients can see the progress they are making. 
The center's focus on leadership coaching helps clients develop the skills they need to be effective leaders and achieve success in their personal and professional lives. By providing personalized coaching and tracking the outcomes, Vision Coaching Inc. helps individuals and organizations achieve their full potential.
FAQs
Q: What is the difference between a vision coach and a traditional coach?
A: A traditional coach typically focuses on developing skills and techniques in a specific area, such as sports, business, or personal development. A vision coach, on the other hand, focuses on helping individuals develop a clear sense of purpose and direction and then provides support and guidance to help them achieve their goals.
Q: Can vision coaching be done remotely?
A: Yes, vision coaching can be done remotely through online video conferencing or phone sessions. Remote coaching can offer greater flexibility and convenience for individuals who may not have access to a local coach or prefer to work with a coach from a different location.
Q: How long does vision coaching typically last?
A: The duration of vision coaching can vary depending on the individual's goals and needs. Some individuals may benefit from short-term coaching to achieve a specific goal, while others may benefit from ongoing coaching to support their long-term personal and professional growth.
Q: How much does vision coaching cost?
A: The cost of vision coaching can vary depending on the coach's experience, qualifications, and location, as well as the duration and frequency of the coaching sessions. Some coaches may charge an hourly rate, while others may offer coaching packages that include a set number of sessions. It is important to discuss fees and payment options with a vision coach before starting the coaching process.
Additional Posts: